Blogs from our Speaker
Meet the Speakers | The TEDx process | Reflections
Throughout the process, our speakers are asked to write several blogs about their experience. At three separate stages of the journey, the speakers will give us insight into the positive and negative, the exciting and daunting, the helpful and unhelpful, the joys and sorrows. Every speaker has a different and unique expedition on their way to the TEDx stage and this blog page will give you a glimpse into that reality.
Scroll down to read more.
Keeping UP with the Support
Since I began TEDx, I've felt nothing but support, patience, and empathy. The team at TEDx have offered so much of their time when supporting me by using their own time to set up deadlines, conversations, and welcoming me to the TEDx family. The mentors were so polite and kind when speaking to me and encouraged me in whatever aspect they could. This organization is also such a great opportunity that I'm still amazed that I was accepted. There're so many materials that the team provides to support me, such as videos, books, documents with helpful tips, and their advice really helps in preparing mentally for the anxiousness for the event. The mentors provide empathy when relating to the event. One of my mentors, Mr. Errol Ebanks, told me how to just have fun and not overstress, and to practice because after all, practice makes perfect! Then there was the lovely Ms. Erin who shared the likeness with Mr. Errol where practicing made for a perfect combination to lose the nerves and enjoy what I was presenting. There were also the incredibly helpful reviews that gave me useful insight on the depth and main points of what I was presenting.
The experience with all of this combined has not just made me feel elated, but has really opened my eyes on how so many people are there for you for this wonderful opportunity. The team and mentors made me feel welcomed and assured of my place but most importantly, truly cared for. They're here to help not just me, but everyone involved, and spend so much of their time just to make sure we can to our end goal of giving an inspiring, helpful, and eye-opening talk.
If you had told me 6 months ago that I'd be preparing a TEDx talk in February, I wouldn't have believed you! It was always one of those things I deep inside me wanted to do, but also knew it was incredible time commitment and would force me to be open, vulnerable and challenge myself. I wasn't sure I was ready to do so. But, as I was entering a new year, up for new challenges and in a slightly "change" mode in my life and career, it seemed like the best thing to do!
The application process itself gave me a lead into understanding the depth, the coordination and organization that would go into creating a TEDx talk. I had to do a video to submit?!? I had about 10 topics in my head and heart but how would I chose one? Luckily, I had wonderful advice around me on how to focus and using the understanding that I won't do just one, but many. Use this as a way of opening avenues for my career and next step in my journey.
From the application, to the outline, to speaking to a few mentors to now submitting my first official draft video, it's felt like I have a bucket of words that every few days get thrown in the air and then fall back into place. Some fall off, some get more clarity. The idea worth spreading lives inside that bucket, but it needs shining and cleaning. As I go to sleep every night imagining the final outpour of my idea, I have fear that it won't be clear, but am trusting this tried and tested process.
Would you give a bald man a hairbrush?
Corporate giving is often mismatched causing unwanted gifts.
Never in my wildest dreams did I ever think that I would be doing a TEDx talk. I've always looked at those who did talks as people of great substance and knowledge - people who are confident and know what they're doing. I'd never seen myself as one of those people, but here I am, less than a month away from becoming a TEDx speaker!
I found it hard to begin working on my talk. I had a vague idea about journaling and how it's helped me, but I didn't think anyone would be interested in it. When my talk got accepted, I was amazed and totally excited. It's easy to be excited about an idea, but it's much more difficult to actually put that idea into action. Writing my outline was tough; what did I want to say? How did I want to say it? What message was I trying to get across? I knew I understood what I was saying, but would my audience?
I haven't given my talk yet, but recently a friend told me something that made me feel a little more confident that what I was saying was worthwhile. My friend texted me a little while ago and said that she had started journaling again. I was so incredibly excited to hear that. In response, I text "OMG! That's what my talk is about!" Of course, she knew, and she told me that that was why she had started again. She went on to say that she had filled nine pages with information, thought, and feelings. I knew that if just the idea of my talk had inspired my friend that way, then what I planned to say was definitely worthwhile. I'm more excited than ever to get on stage in March and talk about my idea, which I truly believe is one worth spreading.
One day one of my seventh-grade students asked me, "Mr. Ellis, you ask us to challenge ourselves by speaking in front of our peers and coming up with different multimedia presentations, but what are you doing to challenge yourself?" Mr. Ellis, "………… crickets………."
Ironically, not even 24 hours after this challenge, a colleague emailed information about an Open Mic Session Audition hosted by the TEDxWilmington Tribe. I attended the audition and thus began my 4 ½ month journey. I realized I not only wanted to become a TEDx speaker, but I wanted to show my students that I was not afraid to challenge myself. My students may not remember the history lessons I teach, or the projects I assign them, but they will remember the kind of person I was and, most importantly, remember how I handled disappointment when things didn't go as planned.
After I auditioned and applied, I got an invitation to speak at TED Ed - I was on cloud nine! "I did it! I did it!", I told my friend and colleague, Pete Borror. That jubilation quickly turned to sorrow as I was informed later that week that TED Ed Wilmington would not happen. My invitation do give a TED Talk had been revoked.
There will be times in your life where you have no choice but to deal with adversity. How you handle that adversity is different for everyone. If you are fortunate enough, you will have a team of people who have your back when you encounter moments that can defeat you. I am so fortunate enough to have people in my corner who have guided helped me navigate my way from a canceled TED Ed talk to TEDxYouth@Ursuline. I am forever grateful for Ajit George, Geoffrey Berwind, Dana Dobson, Kendall Massett, Karyn Cortez, Rick Patterson, and Rhianon Husmann.
When I reflect on my journey, I had difficulty coming up with the answers to the questions I had for myself. Why do I want to do this? What is the real motivation? It didn't come at first, but soon everything pointed to 67 young men as my motivation. They motivated me to reach beyond my own limits and challenge myself in ways I never thought possible. Through this journey, my students have shown me that it is okay to reach outside my comfort zone even when I am scared at the time. Thank you guys, I have learned more from you over this past school year than you will ever learn from me.
Students are more than grades. Let's reimagine Education.
Why Microaggressions Aren't So Micro
The start of my TEDx experience has been going smoothly thus far. I have developed a thorough idea and have been able to convey it on paper in my outline and first draft of my talk. I have also gotten some great feedback from my mentors on how to improve my outline, sources to use extra information from, and how to incorporate language that everyone in the audience can understand. This help has allowed me to get off to a positive start with my talk.
It has not exactly been easy, though. It took a lot of time to think about how I want the meat of my talk to look. I went through several ideas on how to convey the impact of microaggressions on students of color before finally settling on depicting a "Day in the Life." I wanted to tell the audience a story while still telling them the facts about the role microaggressions play for students of color. It was very difficult to settle on a way accomplished this goal in a clear and concise manner. It was also difficult to outline my talk, as I had to work through the logical kinks in my talk so that it makes sense to the audience. I had to conduct a little further research as well to make my talk the strongest it could be.
When I finished my outline and began writing a rough draft for my full talk, I could see the benefit of writing a solid outline. Having my thoughts already lined up made my life so much easier and allowed me to add new bits and apply some of the feedback I had gotten on my outline. I now have a great framework for developing my talk in the future.
I have organized my talk in the simplest way possible, but I am the most nervous about memorizing my talk in the TEDx process. I have never had to memorize something this long, and though I am passionate about what I am speaking about, I think I will have to adjust to knowing it by heart.
I am super excited to see my talk come to life on stage. It is coming together very nicely on paper, and I cannot wait to see what it will look like in the coming weeks.
I've been in the hospital for the better part of five weeks. Sitting in a hospital bed, feeling hopeless, and knowing the doctors don't know exactly what's wrong is frustrating, especially knowing I've been missing a lot of school, and extra curricular requirements.
After five weeks, the doctors sent me home again, after another week long stay, and diagnosed me with EG (eosinophilic gastritis) in collaboration with my amplified pain syndrome making the pain so much worse. A couple days later, I was admitted for another outpatient test, this time for my gallbladder. I had a HIDA scan, which looks at the function of the gallbladder. The results came back abnormal. My gallbladder had been spasming and shooting an extreme amount of bile into my small intestine, which caused reflux and the bile shot up to my stomach and even my esophagus. Turns out, all this time, my gallbladder has been adding to all my stomach pain, making the entire situation worse. All this time, I was working on my TEDx talk script, and trying to finalize it, as well as adding in new details. All of the stress of making up missed class work, club work, my app pitch, and my TEDxYouth@ Ursuline Academy requirements have put a lot of stress on my body. I am finally beginning to transition back into my normal lifestyle, however with so many obligations, it's quite difficult. I try to keep my medical status to myself, and not talk about it, but I think that with my TEDx talk, I will finally be able to reach others feeling the same way as me.
Chronic pain isn't something people should have to hide. I think in my next draft of my script I want to add more emphasis on the stigma of hiding chronic pain, and that it is okay to be talked about. On my pitch this past Saturday, I struggled with pain, but my passion for helping others overpowered the pain, and I am proud to say my group won, and we are advancing to the semi-finals. I want my work to help other people, and I am doing that through creating this app.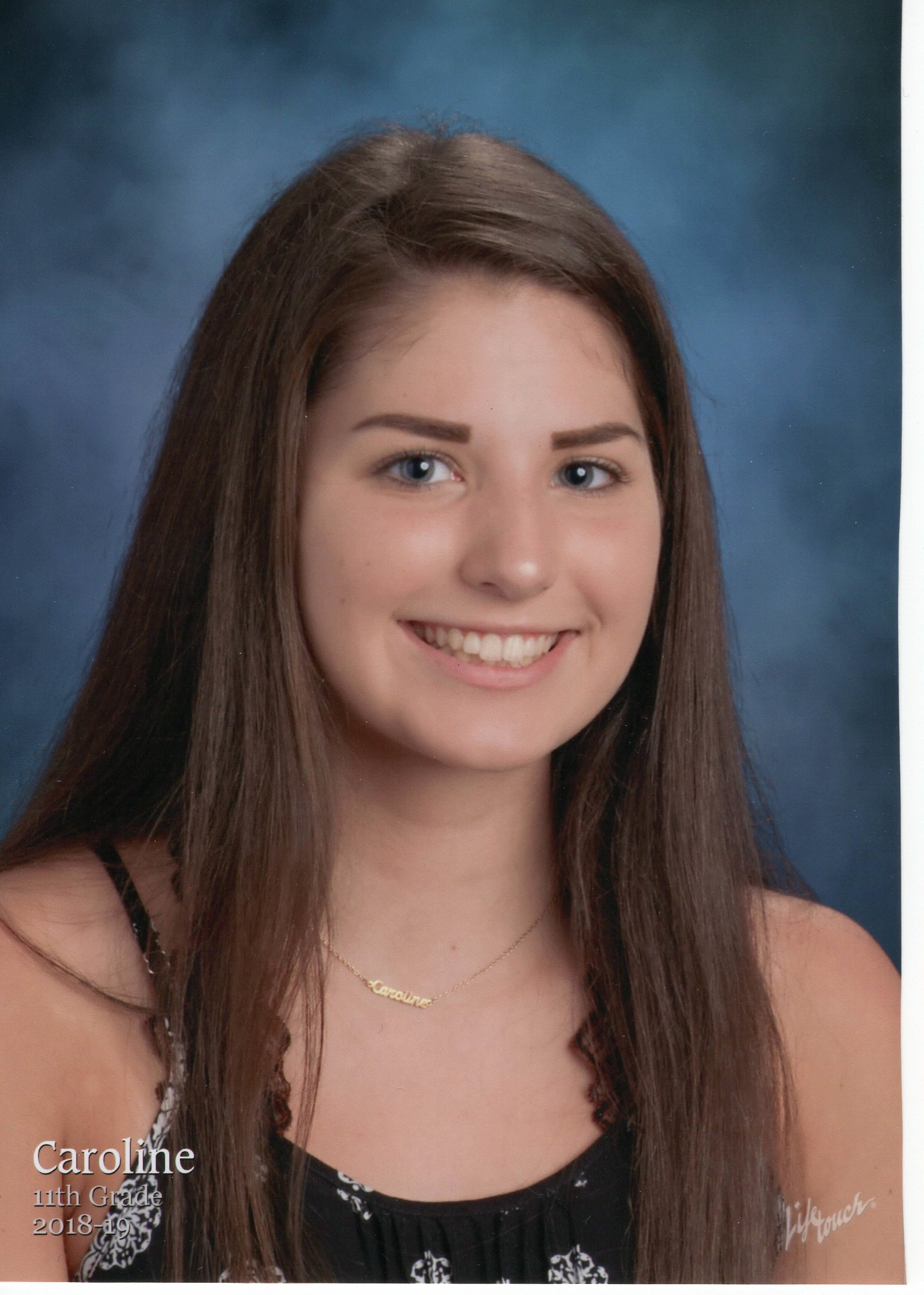 Being Donor-Conceived & Normalizing Nontraditional Families
I had never even dreamed of giving a TEDx talk before I joined Ursuline's TEDx planning committee, especially not about my family dynamics. My talk is about my life as someone who was born with a sperm donor and my forty-five half-siblings. Before pitching the idea to the TEDx team, I hadn't thought it would be interesting enough to give a talk about. Because it was so normal to me, I hadn't thought anyone else would find it fascinating or unique. It wasn't until after seeing other people's surprised reactions to my idea that I realized it was an idea worth spreading.
So far I've talked on the phone with three of my four mentors. It's been a little difficult managing all the mentors I was assigned with, but I feel confident I can handle scheduling enough time with each of them. So far, all of the mentors I've talked to have been very helpful and easy to talk to and work with, which I'm beyond thankful for.
I also return from a two-week-long trip to Johannesburg and Cape Town in South Africa less than one week before the date before the actual event. Because of this I'm going to miss the first talk rehearsal. The thought of only having one chance to rehearse makes me nervous, but with over thirty hours of combined time in air, I'm sure I'll have plenty of time to memorize and polish my talk and have it ready to deliver it on March 31st.
My Sister: "I'm not doing a TEDx talk".

Me: "Wait, YOU got asked to do a TED talk?"

My Sister: "Yes, but there's no way I'M doing that!"

Me: "I've always wanted to give a TED talk, it's on my bucket list!!"

My Sister: "Oh yeah?" [sound of typing & email sending swoosh noise] "good luck!"
And that's how this all started - my sister referred TEDx to me and next thing I know, I have 24 hours to come up with an "idea worth spreading"...that's TEDx worthy. Sure, why not?
I have been a longtime fan of TED. What an honor to be on the TEDx stage, and at my alma mater Ursuline Academy - even better!!
In a moment of euphoria and panic, the idea popped into my head "how do you make kindness more sticky?" Of course at the time, I had no idea how to make kindness more sticky, but it sounded like a great idea, so I went with it! And this I started my own journey to "create a TEDx talk".
I've been on the stage at Ursuline before and I've always been a storyteller. I graduated to bigger stages and started to give presentations to small groups and then bigger audiences. I watched many TED talks to prepare for these and tried hard to use TED talk principles to make my talks interesting, and memorable.
I'm excited to share my ideas about kindness on the TEDx stage. Throughout my life and my career I've found that being kind is a core value and I'm grateful for the opportunity to share those "ideas worth spreading"
Dr. Lauren Conrad & the Concord Chorale
The Concord Chorale sings in hope of the Unclouded Day
It's December 2018 in the midst of seemingly endless performances. Chorale is exhausted, with one more "big one" to go; the school concert. Upon returning home from two incredible performances at Longwood Gardens in Kennett Square, PA, I opened my email to find a note from Rhianon Husmann, the leader of the TEDxYouth tribe! Ms. Husmann was present at our performance that evening and encouraged Chorale to apply to give a TEDxYouth at Ursuline Academy! I couldn't wait to tell the students!
Chorale was so excited to apply! We worked diligently to prepare our audition video and their excitement only increased when we received the news that they were accepted to share their Idea worth spreading: Concord High School Chorale sings in the hope of the Unclouded Day. What a tremendous honor!
Chorale is full of amazing students with thoughtful insight into life, humanity, and music. They spend much rehearsal time equating life experience to varying song texts. The piece they get to perform for their TEDxYouth has become an anthem of strength for the choir through many challenging situations. For this talk, you will hear from eleven members of Chorale, discussing what singing means in their lives and how this particular song text has helped them through difficult times.
The process to this point has been wonderful and a little stressful, as it seems the inclement weather appears on our class days each time! We were supposed to have two full rehearsals prior to submitting our first video, but the odds were against us and we only had one rehearsal! We are looking forward to the next portion of the process and for March 31st when we get to share our Unclouded Day!
My usual conversation starter this month:

Me: I'm giving a TEDx talk!

Friend, Colleague, Hairdresser, Person I've Never Met: What's the topic?

Me: Um…white supremacy.
No one wants to talk about white supremacy, right? That's what I thought, but after spending hours a day talking about this topic with everyone I can think of, I've found the opposite. With political and racial tensions high in the U.S., we're often looking at others and wondering, "which side are you on?"
Although the words "white supremacy" are scary to say, once that bridge is crossed, it opens the space for a conversation. Are you actively working to dismantle white supremacy, or are you denying it exists? This question is vitally important for educators because education is the civil rights issue of our time. Just saying "white supremacy" communicates that you see that discrimination exists, you recognize that we live in a society founded on the idea that one culture is superior to others and that you want to talk about changing this. You're not sidestepping the issue. You're willing to face it head on.
At first, I felt like I wasn't qualified to talk about this issue. I asked everyone what they would think about hearing me, a white performing and language arts teacher, talk about race. I don't have a degree in race or cultural studies. I am admittedly not an expert. However, after opening this conversation so many times in the last month, instead of asking myself, "Who am I to talk about ending white supremacy?", I've started to ask myself another question. "Why isn't every teacher talking about it?"
And what would happen if they did?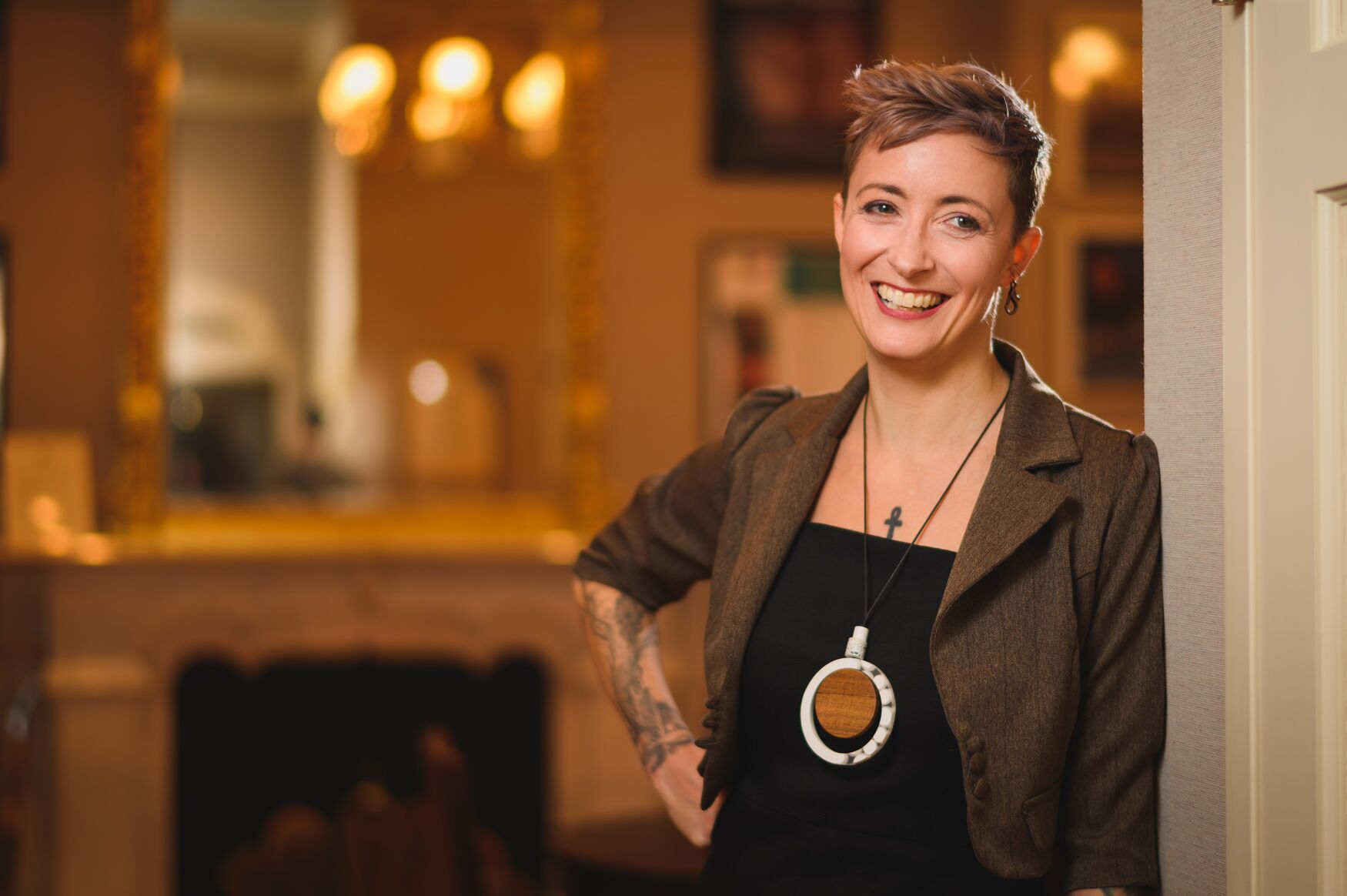 White People, Pass the Mic
The POWER of your Love Lineage & Role Models of Love
The day that I been nominated I was so excited. Upon opening the application, I must say it was a bit overwhelming. It felt like a college dissertation and made me focus. The bad news: I had the flu and could hardly talk or breath, but I was committed to knock out my agreements and the outline. Now that a TEDx soldier for sure!
The exciting part is that I am getting to expand on a talk about a subject that recently I've been speaking about at conferences. The audiences have really resonated with my message. And I know this will be even better. The challenge is that I'm used to having more time to speak. I'm not used to doing all this scripting and it's my weakest link for me that I'm happy to tackle .
This experience puts you up against your own insecurities that no matter how successful you are or in your chosen field. TEDx like is going into the big leagues. It takes focus, tenacity, passion and lots of coffee! I've found myself restless and wondering if I'm on the right track. Now that I've been doing all the prep work, I am expanding my mind and I'm empowered by this experience. The two talented mentors who have been helping me are extraordinary. Their feedback and kindness expelled some of my worries about it.
So far, I have found this experience confronting some of my fears because TEDx has such a powerful influence in the world. But I'm ready for the challenge. When I tell people that I'm doing a TEDx it makes me feel so proud. Never in my wildest dreams did I ever think that I would be doing a TEDx talk. I've always looked at those who did talks as people of great substance and knowledge - people who are confident and know what they're doing. I'd never seen myself as one of those people, but here I am, less than a month away from becoming a TEDx speaker!
I found it hard to begin working on my talk. I had a vague idea about journaling and how it's helped me, but I didn't think anyone would be interested in it. When my talk got accepted, I was amazed and totally excited. It's easy to be excited about an idea, but it's much more difficult to actually put that idea into action. Writing my outline was tough; what did I want to say? How did I want to say it? What message was I trying to get across? I knew I understood what I was saying, but would my audience?
I haven't given my talk yet, but recently a friend told me something that made me feel a little more confident that what I was saying was worthwhile. My friend texted me a little while ago and said that she had started journaling again. I was so incredibly excited to hear that. In response, I text "OMG! That's what my talk is about!" Of course, she knew, and she told me that that was why she had started again. She went on to say that she had filled nine pages with information, thought, and feelings. I knew that if just the idea of my talk had inspired my friend that way, then what I planned to say was definitely worthwhile. I'm more excited than ever to get on stage in March and talk about my idea, which I truly believe is one worth spreading.
What a crazy journey! My TEDx experience has only just begun, and there's already so much going on! The day that I found out my talk had been chosen, March 31st seemed a long while away. Little did I know that time would fly by. It's now February 25th and my talk is in just over a month! To some, that seems like ample time, but once you realize all of the work that has to go into a TEDx talk, you quickly realize that there's a lot to be done. I was overwhelmed when I saw the schedule with so many things due on so many different dates. There's a rough draft due here, a video draft due there, and powerpoint slides due in between. Luckily, the people in my TEDx tribe found a handful of previous TEDx speakers who volunteered to mentor us. Suddenly, everything seemed much more manageable. As soon as I got the email with the contact information for my four mentors, I couldn't wait to get in contact with all of them! Once I reached out, I also found that they were just s eager as me! I had various phone calls and sent texts with all of them to get feedback and advice. They offered constructive criticism and praise that I know will make my talk so much better. Coming into my talk, I had no idea that I would be receiving mentors but I'm so glad that I did! They offered insight and ideas that I never would have considered. The organizer of the event also organized a schedule with all of the due dates for various items, which definitely helped make things clearer. Everything is much more manageable when you can schedule your time.
Now that things are really getting underway and the date of the talk is getting closer, I've been reaching out to family and friends about the event and encouraging them to come. The amount of support has been overwhelming (in a good way)! People will stop me in school and say, "Hey? You're giving a TEDx talk? That's so cool!" So many people have expressed with me that they want to be there, how great it is that I have this opportunity, and how proud they are of me. I've never felt so much support! This had made me feel both extremely excited, and extremely nervous! I know that there are going to be a lot of people at the talk, and watching online once it's posted on YouTube, so I'm feeling lots of pressure to make my talk really good. I know, however, that between all of my mentors, my friends that are giving TEDx talks, and the support from my friends and family, I know it'll be great.
Grief for the Greater Good
Jason James Wilson Kageni
There is more to us: Autism is not a death sentence
This is the very first time I've ever done a Tedx Talk and I'm so excited! I can't wait for the actual event to start. There are so many things to do, like practicing the songs I'll perform at home and the rehearsals at Ursuline Academy, but I can't wait for the day of the event to get here!
Never in a million years did I think, as someone with autism, I would be able to speak in front of a large group of people because of my condition. They said I would not be able to speak and articulate my thoughts. But, as a prepare to speak in front of a crowd of at least 100 people, I could not be happier to prove my doubters wrong.
When I heard of my acceptance from my parents I was hysterical. In fact, it was hysterically funny how hysterical I was. I was bubbling over with excitement and eustress. For a second I forgot what I was even going to give my talk on. As I walked down the stairs; no ran, I slipped and fell. Honestly, I couldn't believe it.
Over the course of preparing for my speech or talk I have most definitely had some struggles. After talking to my mentors what I feared was true. My topic was too broad. I was so focused on wanting to be able to talk to everyone that I was only talking to myself. My mentors explained to me that I needed to make my speech relatable. At first it was a struggle. Not that I am special, but my life is not usually something that is referred to as normal. I switched between three middle schools, two elementary schools, and I moved from Massachusetts to Delaware half way through my 7th grade year. After reflecting on that, I realized that this talk isn't about me, but about my viewers. I needed to figure out how I can reach into their lives and use that so that they can connect with my message. So far, that is as much as I have developed for making my speech relatable. But, one thing I have learned from my TEDx talk experience so far, is that to reach people you do not only have to reach out, but hysterically reach out.
The jobs of tomorrow. Where dreams become reality
Consider Changing Your Lens
My journey with TEDx began not with myself, but with my dad. In 2017 my father, Bill Walshe, made his TEDx talk about his "Workplace Prideology." As my dad continued on his journey towards his TEDx talk, I became more fascinated with the idea of spreading a message that everyone could hear. I constantly followed my dad's traces as he compiled his talk, but the moment that I really fell in love with the idea of giving a TEDx was when I went with my dad to Wilmington to watch his talk live. Sitting in the crowd, conversing with other speakers, watching my dad behind stage, and taking in the whole atmosphere of the TEDx forum implanted a sense of desire to be like my dad and spread a message. So, when my parents were notified that the TEDx organizers were interested in me because of my reaction to the TEDx experience with my father, I was obviously ecstatic. However, the happiness of that moment now comes second to the moment that I found out my audition video made the grade. Once I was told that I would be giving a Youth TEDx Talk for the Ursuline Academy my heart melted with excitement and relief. I was and still am so happy to have been given this chance, and as I progress through this experience, I know I will be creating memories that will last me for a lifetime.
Ever since I became fluent in English, I've enjoyed watching TED and TEDx Talks, but I never imagined I'd give one. In November 2018, a client and now friend of mine - Dr. Kien Vuu, invited me to attend his speech and help him capture some content. I was so inspired by all the speakers and the staff that I said to myself - "one day, one day I'll give a speech." Fast forward a few months later, I had the honor to have been invited to speak at the TEDxYouth@ Ursuline Academy.
The process thus far has been nerve-wrecking and exciting at the same time. Even though the event itself is an "extracurricular activity" for me, I approach it like every challenge I've committed to - putting time, effort, and enjoy the process as much as I can. This won't be the first time I am on stage, but this will be the first time I am on stage without any instruments. And thanks to my friends, mentors, and the amazing Wilmington Tribe's support. I am learning something new everyday, and feeling more confident about my speech.
Extracurricular activities for life- it's not just for school
Stringing Your Way Through
Being a TEDx speaker for Ursuline Academy is an honorable experience for me and a dream come true. Throughout this process of developing my TEDx talk I learned new things and had some obstacles in the way. The thing I struggled with most while making my talk was time management. It was a little hard balancing school work, TeenSharp work, and submitting everything for TEDx on time. The closer and closer it gets to March 31st, the more nervous I get. The thing that I fear the most while doing my TEDx talk is freezing up and forgetting everything that I am suppose to talk about. Although I am very nervous I am extremely excited to be the second person to give a TEDx talk in my family.
Ever since I was a child, starting an essay or a project was always the hardest part, but once I got into my workflow, I could finish the entire project with lighting speed. For me, TEDx was no different. Still, I found getting the right words to start off my TEDx talk was very difficult, and even now I'm not so sure I chose the right ones. At this point, I most likely watched over a hundred TED Talks on youtube, just to see how they began their talk, however I found that almost every single person began in a slightly different way. This was frustrating, but I did see a common theme of beginning with a story or a situational scenario, which helped me to hone in my introduction. After I got over this hump, the rest of the creation process went smoothly and I had a exciting time writing something I knew other people would hear me say to them. However, this interesting thought while writing, quickly became dreadful. After I finished writing my TEDx Talk, I began to scrutinize it. I stressed over every single word and didn't want to make myself look stupid in front of all the people I would deliver it too. This caused me a lot of anxiety and I took away the fun of the process for a little while. After stressing for days, I remembered why I applied to give this TEDx talk. I wanted to share an idea that I felt needed to be heard, that I want other people to learn and grown from. This does not need to use fancy words, and make myself look "sophisticated". This just needs to be communicated in a way that other people can understand and I feel happy with, if do this I will achieve a great TEDx talk and have fun along the way. Already I have grown as a person from my TEDx experience, and I believe in myself more than I ever did before. I can not wait to deliver my fully developed Talk in a few weeks, and share with the world what I have to offer.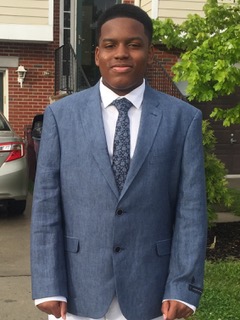 The Misogyny of Ridiculing Teenage Fangirls
Writing this talk proved to be more difficult than I thought it would be. Because I was writing from personal experiences, I believed that I would easily be able to write the talk; however, recounting the times where I did not feel comfortable with myself and sharing it to an audience was difficult. After getting over this emotional hurdle, I realized that there was so much that I wanted to say but couldn't because I had a limited time. I also had to keep my talk specific so that my message could be effectively conveyed. Figuring out what the message I wanted the audience to take away from my talk was also a long process. At first my idea was too broad and could not be described in one to two sentences. I had to work and rework my outline multiple times to figure out what my specific message was and how I wanted to convey it. I am very happy that I have mentors to guide me through this process. I was able to receive feedback via email as well as talk with one of my mentors on the phone and go through the outline of my talk step by step. This was really helpful because it enabled me to get advice from someone who had gone through this process before. She also gave me new ideas and perspectives and it was nice to have someone to bounce ideas off of. I am very excited to give my talk in March!
My experience with TedX has been good so far, although it has been somewhat hard preparing. I'm busy with stage crew and school, and have to also practice for all county band, but I'm so glad I'm able to be a part of this. It's fun getting to know everyone and their talks.
Expression Through Poetry
"Advocacy in the 21st Century"
It has always been a dream of mine to conquer the TEDx stage and share my idea worth spreading. So when I was accepted, and able to follow my dream, I was ecstatic, but I knew I had a huge responsibility to take on. Not only was I responsible for completing my tasks leading up to May 20th, but I held the responsibility of educating the masses about my idea worth spreading.
What is my "idea worth spreading," you may ask?
Being young, I always saw values in our ever-changing society, and the importance of keeping up with them. However, not everyone is up to speed on this. Because of this, I felt that it was important to discuss the importance of, "Advocacy In The 21st Century." I wanted to highlight the importance of modern ideologies in everything we do, including advocacy. Learning from my own experiences as the Executive Director of Diverse Gaming Coalition and being a millennial, I know the importance of this.
It's not just my experience that inspires this talk, though. It's the millions of other millennials who all work towards a similar goal: Creating peace and unity in our divided world. Looking into how successful, youth-led advocacy projects have been reliant on modern concepts, what they do to achieve this goal, etc. Lots of research is involved with this particular discussion, which is what I've been working on thus far.
My growth as a public speaker from the time I was accepted to give this talk until the time I step on stage it is something I've been working on a lot. As a regular public speaker, I know that you can have a great talk prepared, but you can easily ruin it by not having prepared to become a public speaker. Currently, I am reading, "TED Talks: The Official TED Guide To Public Speaking," written by TED curator, Chris Anderson. This book will help shape me into the speaker I need to become to deliver my message. So far in the reading, I've learned a lot, and I'm not even halfway through. I'm excited to have some free time this week to complete the reading and grow as a person.
"So, Chidi, what are your goals?" This was the questions one of my publicist asked me when I told her I had decided to write a book. She agreed to help me on my journey to becoming—or should I say believing I was an author. Before I had spoken to her, I thought being an author only constituted as writing a book. It was then she told me that if I was an author, I had to also be a speaker. One comes with the other.
"I guess, I'd want to speak somewhere," I said bashfully.
"Speak where!?" she probed. I thought of the TEDx talk I saw with Yvonne Orji. I remember laughing and being captivated at the same time by her words. "Well," I confessed, "to speak at a TEDx event would be a dream!" At that point I had no clue that a year after those words came out of my mouth, they would come to existence in reality.
The idea of re-defining failure was always close to me. Mainly because I had always received questions from people wondering how I got to certain places in my life. I would always respond to them, because I'm not scared of anything, and the things I'm scared of I deal with if I need them to get to new opportunities. I never realized that my aversion to fear was the driving force behind some of my most successful life moves. It was how I lived my life, and also how I advised that people around me live theirs.
I knew I had this idea of, "Re-defining failure". However, how was I going to formulate that in a talk or something meaningful that people wanted to listen to? This is when I had to start looking outward. I had to start accessing the people around me and how I re-defined failure with them. How was I acting as a change agent to turning failures into lessons?
This was the part that took time. Around 6 months to be exact. I had played around with ideas, and I didn't even realize the answer was right under my nose, it was right at work. I had been teaching teams to learn through experimentation for years! I had seen so much success in it, which had gathered me a good reputation in my firm. I had even used this approach to experimentation for organizing parts of my own life, and helping others organize theirs. What approach was this? While working in IT for several years I had become knowledgeable about the Agile Methodology, or a approach to building complex software projects. I learned that strategies used in this approach could be applied to daily life. One strategy I had used on my team for years was allowing them to experiment on an idea that might be risky. After they used the idea they would examine it for issues and adapt it, or get rid of it. This strategy is known in the Agile community as "Failing Fast." However, what if I could take this form of teaching and help people apply it to other educational avenues? What if this could be used not just in workplaces, but schools and universities, and not just as an experiment but as a standard? This is when the idea had finally started to take shape!
Now I had a focus, using agile strategies in early education. This was all well and good, but would it work? Was there some type of research that supported my claim that we could use agile strategies like "Failing Fast" in education? My research and digging continued. I found many items, and had to sift through what items were the most meaningful. After I had all the information came the tough part: the organization of all my ideas.
This is always a struggle because sometimes you may have good ideas, but they aren't actually useful. Moreover, they can support a claim that you are no longer trying to prove. This is where it's very important to be objective and honest with yourself. There were several sessions where I used loved ones as a guinea pigs for my ideas, or a sound board to make sure that I was making sense. Sometimes we get so sold to an idea, that it's hard talk ourselves out of it, even if it stopped making sense eons ago. It's really important to have someone in an unrelated field listen to your claim to see if it really adds up.
I'm still on this TEDx Talk journey. Now that the ideas have been formulated, it is time to synthesize those ideas into a talk that motivates, encourages, teaches, and inspires. Wish me luck!
"Yay, I Failed! Failure: A Learning Tool in Early Education"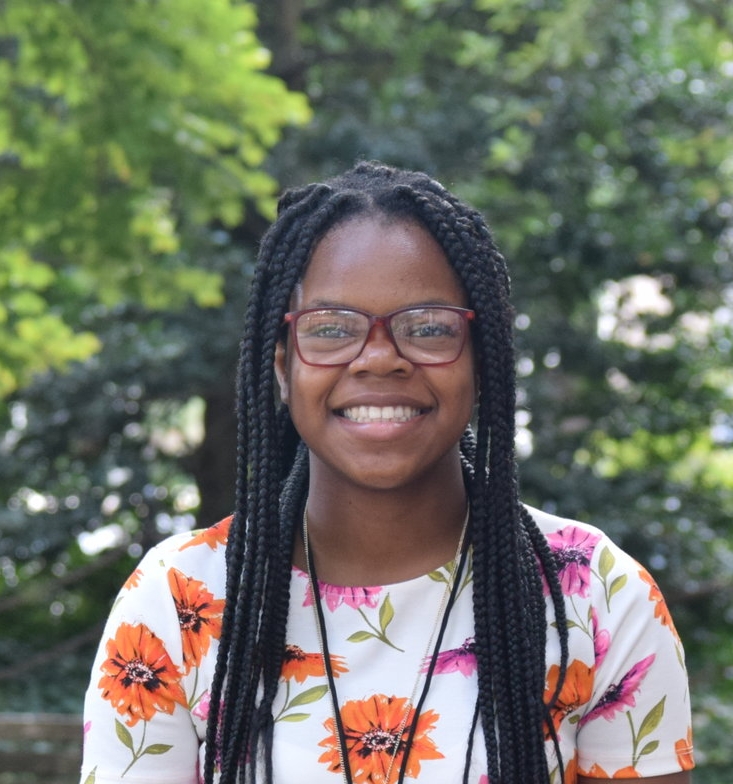 Biting My Nails.
Jeff: There's five minutes on the clock and Shanea is still typing. Do you think she going to make it Tom?
Tom: I don't know Jeff, she's down to one nail. If she wants anything good to happen she better finish now.
When I first received my acceptance letter, I was speechless. I prayed to hear back positive results and I successfully did. I was already posting about in on my social media and telling all my friends and family as I read through the documents they had sent me. I then began marking my calendar with all the deadlines and events so I could prep myself accordingly. Days began to pass and I started receiving more emails with more tips and resources. Each inspiring a positive spirit inside me like, "How to give a Killer Presentation."
As anyone else, we all have other responsibilities. With school work and after school activities, I had to continue work on managing my time to meet each deadline. I found myself spending thirty minutes a day working on my essay and PowerPoint. When it came time for my First video draft to be submitted, I was so busy, I ended up recording it two hours before it was due. This was not acceptable in my agenda. I started looking at my time management schedule and urgently placed more time in for TEDx so that I can better critique myself. I deeply care about the message I want the audience to gain from my speech so I can't afford to put one foot forward and leave the other outside. I may not be one hundred percent perfect, but I'm one hundred percent sure I can push myself to do better.
"There are 86,000 seconds in a day, and how you use those seconds determines your success".- Eric Thomas
Jeff: And she had her hand over the submit button. And she hits it!
Tom: What another win for Shanea! One step closer to her TEDx Talk.
After fighting for several years to reform society's concepts about consent and sexual assault, I was overjoyed to hear that TEDxYouth@UrsulineAcademy wanted my talk! But their invitation caused me concern. I was immediately struck by the idea that I'd be talking to "youth" about "PG rated" material.
Bolstered, after speaking to my coach, Geoffrey Berwind, and the TEDx organizer, Rhianon Husmann, I set sail on my TEDx journey! They'd assured me that the ages of the viewers could vary from high schoolers to adults, and that the audience could be cautioned to remove small children who might be too young for the topic of sex.
The pond hasn't been entirely smooth sailing. For one thing, technology's not my strength. I grew up in the world before the internet. Books were how we learned, so when I wanted to reach society about sexual assault and to shed light on preventing rape mentality, I wrote a book about my personal story. Writing, not speaking, is the medium I know best.
Now, I need to transform my writing into a dynamic presentation that gets my spoken word across. And I need to use technology's tools in order to do so. Assignments that seem simple for some, are complicated by my modest technology skills. For instance, just sending over my first video draft took a trip to Verizon, another to the Apple Store, and help from a friend and her computer.
Clearing the cobwebs from my aging brain that make it difficult to remember where my keys are, much less, fifteen minutes of continuous discussion is another hurdle. But my passion to get my message out keeps me on course, as I cross my fingers and hope to do justice to the issues I intend to present.
"When Yes Means No: The Truth About Consent"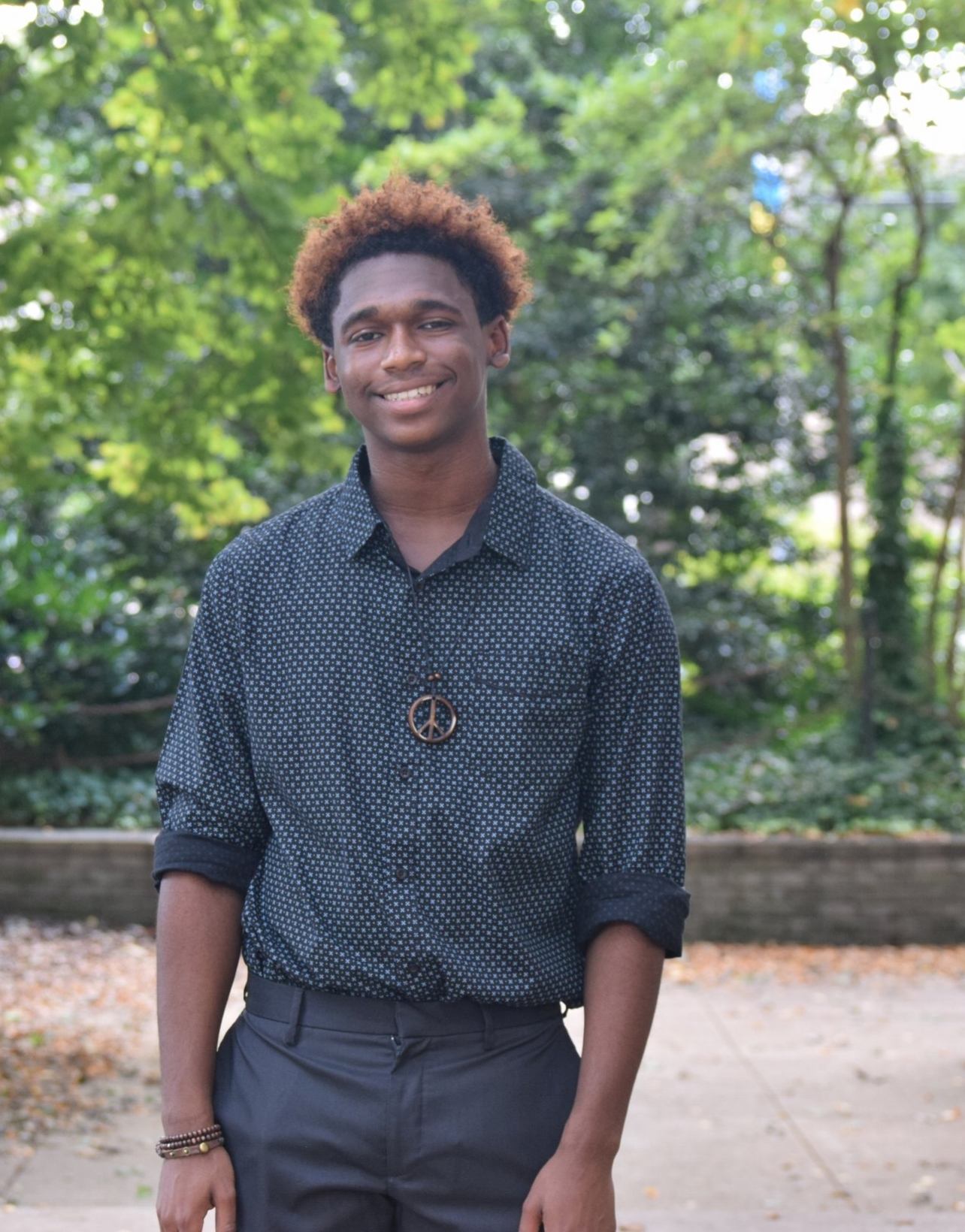 As a junior in high school, this is probably one of the most stressful years for me, so you would think I'd try to take it easy on myself once in a while. But what do I do? Sign myself up for possibly one of the most nerve-wracking, even more stressful opportunities presented to me. Smart.
However, that doesn't change the fact that I've been working diligently to meet deadlines and focus on school whilst also focusing on providing creative content for my future audience. As a rapper, I'm at the point in my life where performing in front of people is something of little concern. In fact, it's my life.
Despite this, the feeling of a bunch of people listening to me talk with no background music does sound a bit intimidating. With each draft, I constantly consider "What if they don't like me?" Although, if my experience with rapping has proven anything to me, it is that I have a special talent; the talent of being able to move people with my words. Thus, knowing that I've sparked an emotion in just one person with my experience will leave me as satisfied as if I were jumping around on stage with my own ad-libs surrounding me. I am looking forward to stepping out of my comfort zone and reaching out to people on that TEDx red carpet, conveying to them my idea worth spreading.
I have realized throughout my planning and organization process so far, that this would have been simpler and easier if I were 10 years older. That way, I would have experienced much more in life and would have more to write about. Saying that, my TEDx talk is my TEDx talk because of what I have experienced in my life up until this moment.
I have had trouble connecting and transitioning from different topics in my rough draft. Every time I go to work on my talk, I get so overwhelmed! I obviously know it is a huge commitment and a lot of hard work, which I prepared myself for, but I am getting overwhelmed very fast.
I am excited that May 20th is quickly approaching and I am excited to share my idea of running and living our lives with the world. Though some may not be too interested in the idea of running a race, I hope that my talk provides interest to all audiences while I connect it with personal life challenges. I still have a lot of work to do but I am trying to work very hard and stay on top of everything without being too stressed out. I am struggling trying to make my talk flow, but I know I will get it done perfectly.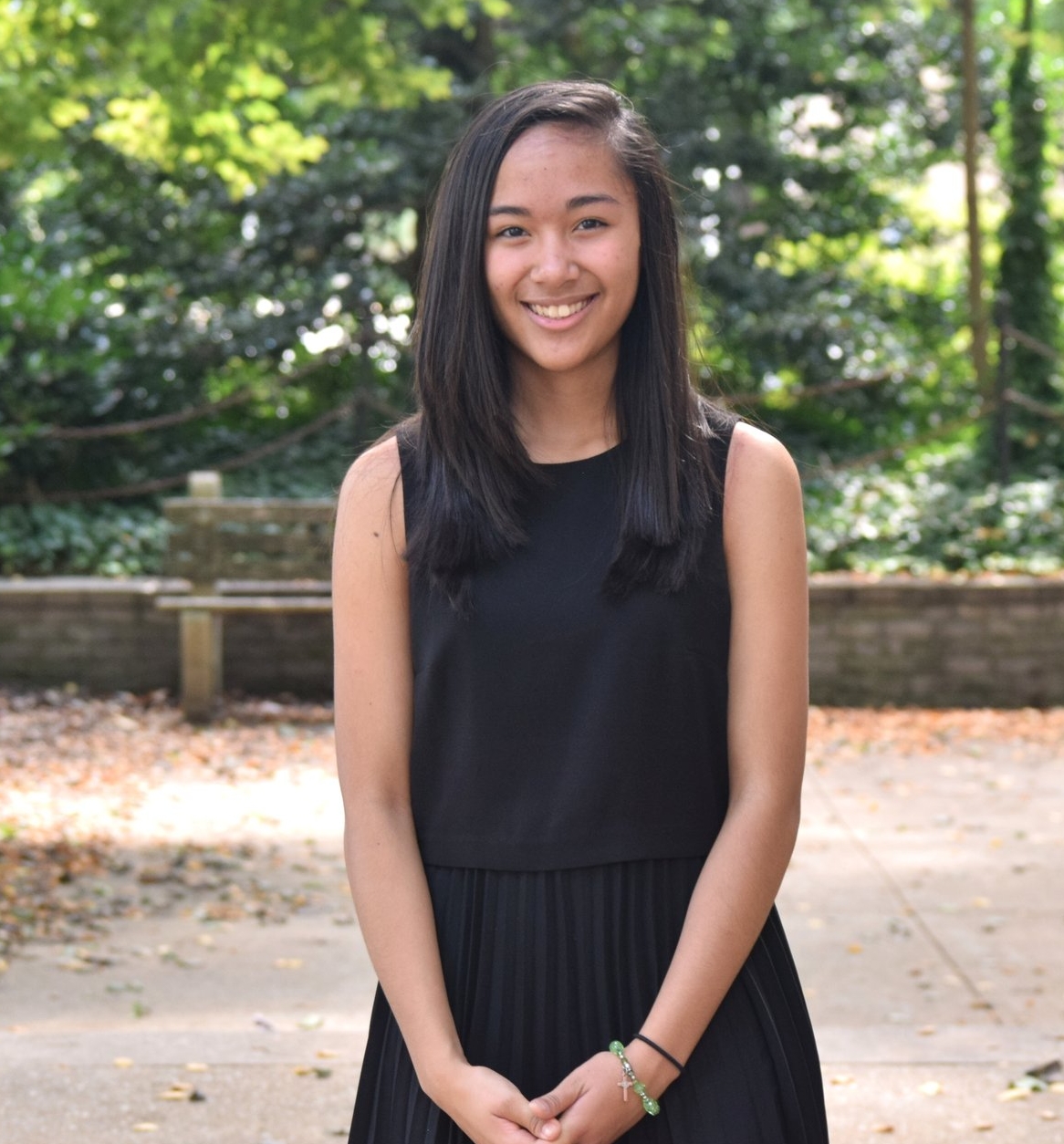 "Resilience: Becoming a Better You"
"Adjust your sails through the storm—Your Dream Awaits you"
Becoming a speaker a TEDx Wilmington has been an extremely wonderful and honorable experience for me, and so far, I have learned so much throughout my journey. Though the process of being a speaker is very rigorous, I have found myself becoming eager to discover certain sides of me that I never thought I had, and I am always excited to receive feedback from the TEDx committee if it means that I get an opportunity to better my talk. Most who know me know that I have serious stage fright, so the thought of being on a red carpet at TEDx is nerve-racking for me, but I am especially luckily to have such supportive friends and family that are encouraging me to take that leap of faith. I have learned so much about who I am and what I am capable of, that accepting myself comes so much easier now. Though I am utterly terrified, I know will be ready when the time comes. I hope that after my talk, students like me are inspired to share their stories and are not afraid when it comes to chasing their dreams. TEDx talk, here I come—fingers crossed that I'll do great! As they always say, "Reach for the moon. Even if you miss, you'll land among the stars."
TED talks have always been very interesting to me. The ranging topics, the various individuals pouring their hard work out to a wide audience; it seemed like such a daunting but exciting task so when my application to TEDxYouth Ursuline Academy was accepted, I was ecstatic! Public speaking had always been a challenge for me but the rush from the beginning process of my talk has kept me on a positive high. Along with the steps provided to me giving me a lot to think about, I've learned more about my chosen topic.
With deadlines fast approaching, only one can think about the endless possibilities for the day of the event. I put my foot forward with only the highest of hopes.
"Autism, the Creative Arts and You and Me"