9th Grade Student,
Ursuline Academy
Fran lives in Wilmington, Delaware, and is a freshman at Ursuline Academy. She participates in Mental Health Advocacy and Spectrum at school; Queer Teens of Delaware outside of school; and regularly volunteers at Woodlawn Library and Faithful Friends Animal Shelter in her free time. At the age of ten, she learned that she was conceived with a sperm donor. Constantly interested by her "unknown" family, she began talking to some of her forty-five half-brothers and half-sisters as well as her biological father at the age of twelve. Fran has made close connections with many of her cryo-siblings since. She's eager to share with TEDx fans and her Ursuline family her journey of learning about her conception and siblings and how it affected her personal life. She wants nontraditional families like hers to be normalized in today's society.
11th Grade Student,
MOT Charter High School
Kayla is from Middletown, Delaware and is a junior at MOTCharter High School. She is involved in a variety of activities within her school including cheerleading, theatre, softball, student government, and Technology Student Association (TSA). She prides herself on being a part of the National Honor Society, the Science National Honor Society, and the International Thespian Society for her hard work in academics, community service, and more. She has aspirations to go to Princeton University or Spelman College to pursue a degree in elementary education with a minor in biology. To help pursue her dreams, Kayla spends her Saturdays in a college preparatory program for students of color called TeenSHARP. She would like to thank her father, her stepmother, her three sisters, her Gigi, Grandmother, and Aunt Pam for always encouraging and supporting her in all that she does. She also wants to thank her mom, Kelli, for pushing her every day. Although she is no longer physically in Kayla's life, her mom continues to be one of her main motivators.
10th Grade Student,
Ursuline Academy
Lexi was born in Dover, Delaware, where she lives with her parents Brian and Tracey, brothers Grayson and Miles, and chocolate lab Koko. Lexi is in the 10th grade at Ursuline Academy.
At Ursuline Academy, Lexi plays lacrosse, runs cross country, and was elected the Freshman Class President. She also plays competitive travel lacrosse for the Lady Blue Crabs, a club program based out of the Eastern Shore of Maryland. She spends her free time hanging out with friends and family, and volunteering to help those less fortunate. Lexi is a very outgoing person who is a hard worker both in and out of the classroom, earning honor roll at Ursuline Academy.
Lexi attended Holy Cross in Dover, Delaware from Pre-K through 8th grade where she was ultimately elected School President. She began playing lacrosse in 3rd grade and hopes to continue playing in college. She also began service to others at Holy Cross that has continued by volunteering at local food banks, and schools and centers for children with special needs. Lexi has also enjoyed exploring her creative side, entering the Scholastic Art and Writing Competition and winning a Gold Key award for Delaware.
Jason James Wilson Kageni
When Jason was diagnosed with Autism at the young age of 2 years old, his parents were told that Jason would not amount to much because of the various limitations that present themselves in individuals on the Spectrum. Doctors advocated for a number of medications to help him navigate his new world, most of which would have resulted in adverse effects. Instead Jason's mother opted to employ alternative therapies which eventually resulted in his discovery of music. It is through music that Jason has been able to develop his social and communicating skills to date.
At age eight, Jason chanced upon a treasure trove of jazz CDs from his mother's collection - artists like Brian Culbertson, Herbie Hancock, Miles Davis and many others in the jazz community. Jason was smitten and has not looked back since. With the help of private piano lessons and community events, Jason has continued to enhance the mastery of his chosen instrument. In 2015, he debuted his EP in his community to a resounding support.
He was also the youngest performer at the Allentown Jazz Festival in 2015 and invited back in 2016. Most recently Jason had the privilege of performing at Club Bonafide, a jazz club located on 52nd Street "Swing Street" in New York, which is owned by Grammy award winning jazz artist Richard Bona.
Jason continues to hone his skills through continuing education programs in several higher learning institutions including Messiah College in Mechanicsburg PA.
Advisor for Social Good Start Ups
Kate has developed unique perspectives and a diverse skillset by applying her academic background in computer science to a career tackling early-stage corporate growth challenges in development markets. Living in London now for 11 years, she is a native Delawarean an spent 10 years in Washington DC before moving across the pond.
Most recently Kate was the Global Director of Strategic Partnerships within Microsoft's Worldwide Industry organization, which created transformational change through technology. In that capacity she bridged the digital divide in partnership with a multitude of international organizations, including primarily the United Nations.
Kate has worked in the Middle East and Africa, focusing on the nucleus of private and public sector, non-profits, United Nations and Civil Society to break down political, social, and language barriers to create lasting change in emerging markets. Her passion lies in working across boundaries to build solutions and new business models driven by technology that create long-term impact. From human rights to affordable access to connectivity, technology and people are the critical change factors.
Kate is currently advising and mentoring individuals to start up organizations. Her clients include a Malawi refugee in building the "Girls Smart Code" Programme to train women across multiple domains of technology. She is also on the board of Uncomfortable Revolution. She has led work aligning private sector business models to the Sustainable Development Goals.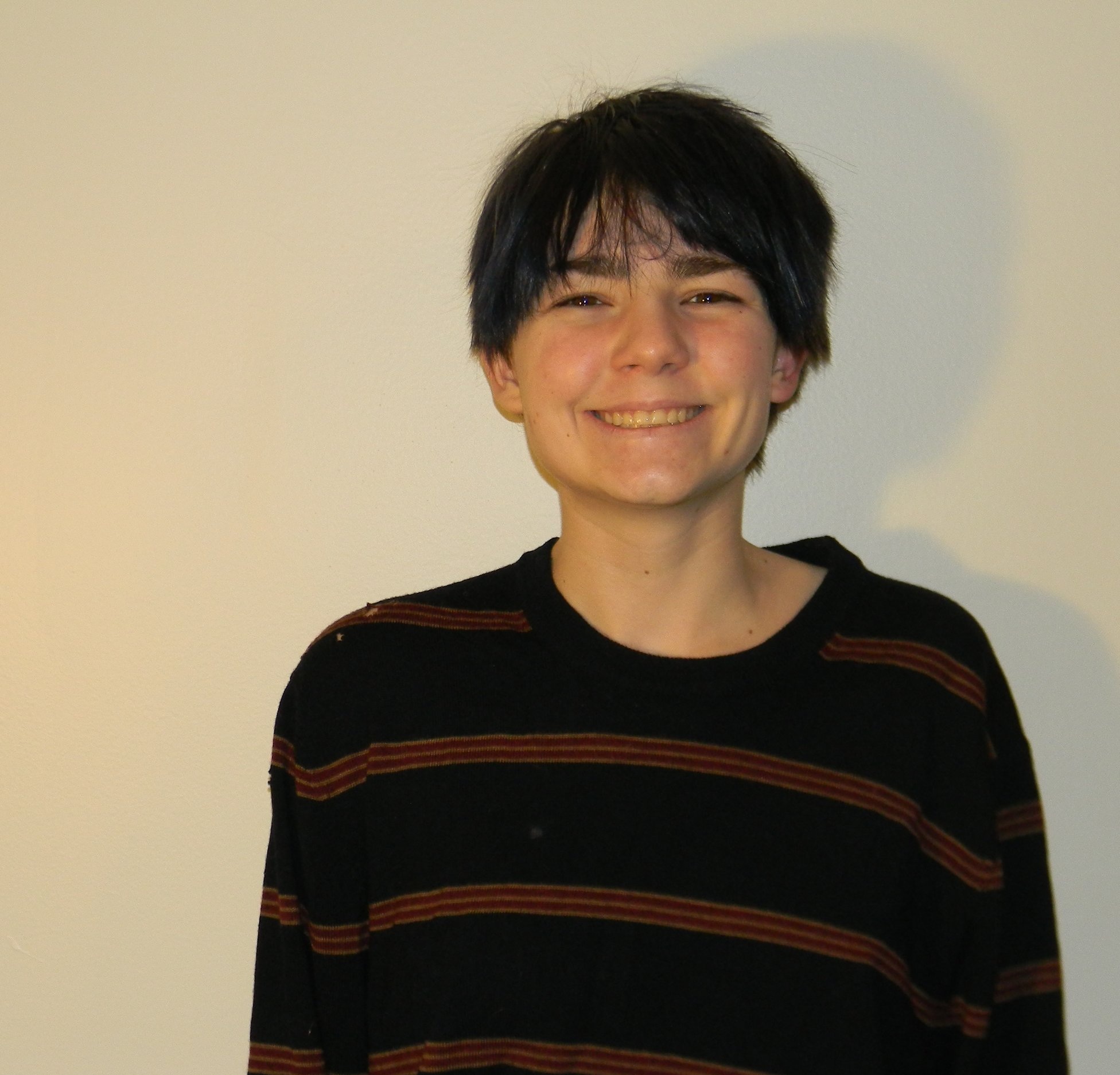 12th Grade Student,
Ursuline Academy
Avery is a senior at Ursuline Academy who has a passion for poetry and nature. In their spare time they like working on writing poetry for their book, spending time with friends, or taking photos. The last two summers they volunteered at Catholic Heart Work Camp, as well as going on a service trip to Ecuador. Avery plans to go to St. John's College in Annapolis, Maryland after a gap year. They hope to show people how using poetry as a means to express themselves can make them feel better and help them to explain their feelings.
11th Grade Student,
Concord High School
Jus-Tina is a junior at Concord High School and a member in the Brandywine School District Symphony Orchestra. When she was in fifth grade she discovered her passion: the cello. In ninth grade she was given the opportunity to play at Carnegie Hall with her school's orchestra. In her talk, she will share about how doing the things you're passionate about can help to cope with stress and anxiety. She hopes that students who are passionate about something continue their passion.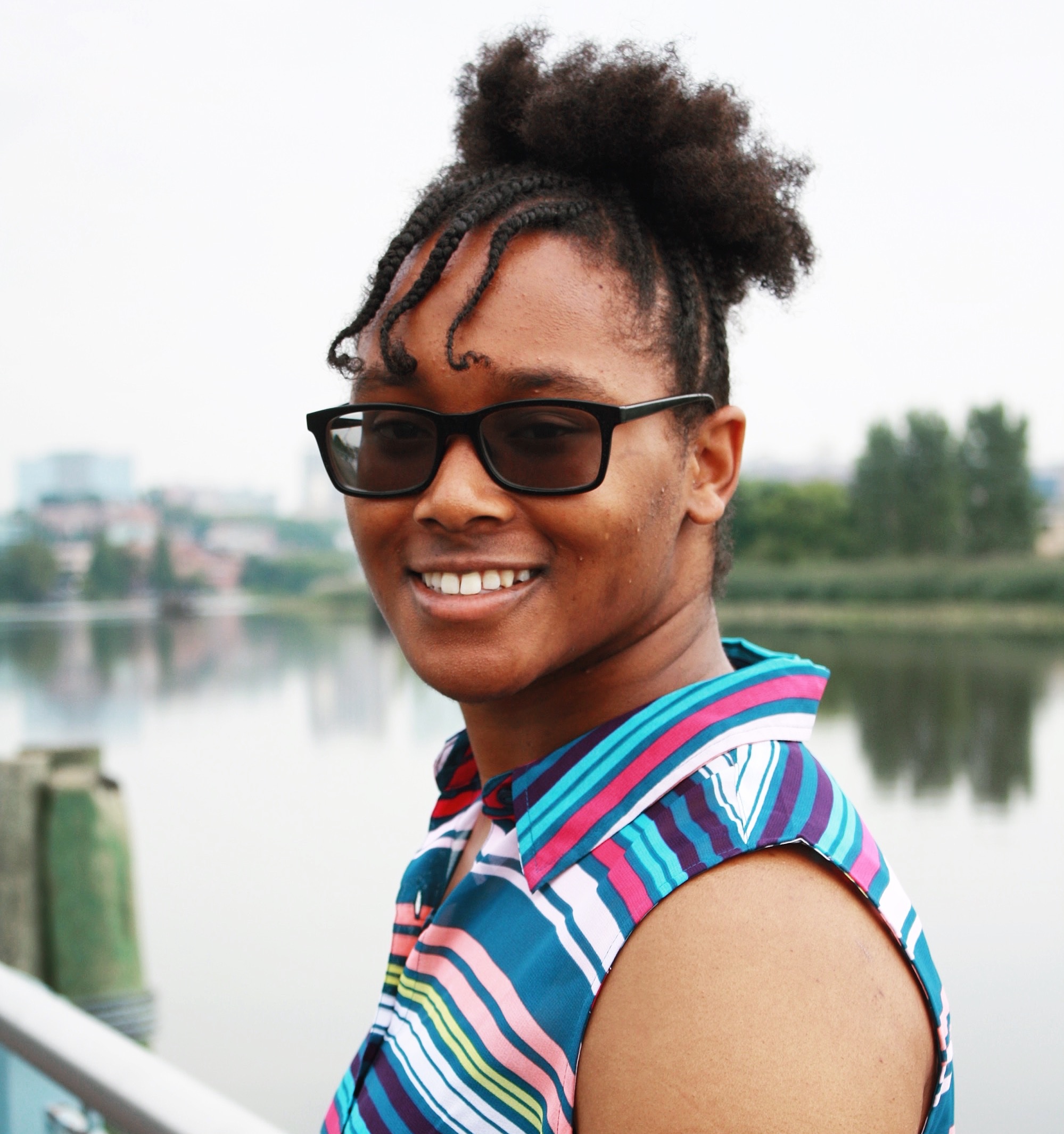 11th Grade Student,
Ursuline Academy
Founder and President of Undefined
Whitney is a 17 year old junior at Ursuline Academy. She was born and raised in Wilmington, Delaware, where she lives with her mother. When she is not with her mother, Whitney spends many weekends with her father and step-family. Whitney is the Founder and President of Undefined, an affinity support club for the students of color attending Ursuline. She founded the group in February of her sophomore year of high school to give the African-American and Latino students a community that promotes the understanding of challenges that minority students face in a predominately white school. Whitney has grown to be extremely passionate about race and the racial inequality in our world. This passion led to action through Undefined. Through guest speakers, cultural celebration events, round-table discussions, and a buddy system with the elementary students of color, Undefined has become a significant addition to formal education at Ursuline Academy.
In addition to leading Undefined, Whitney is an honors student and a member of the varsity basketball team. She also participates in the mixed choir and musical theatre at Ursuline. Whitney is a member of two leadership programs called Delaware Youth Leadership Network and Youth Advocacy Council. On Saturdays, she participates in the TeenSHARP College Access Ambassadors Training program, which prepares students of color for success in top colleges and in future careers. Whitney's favorite hobbies include singing, participating in sports, playing video games on her PlayStation, and watching YouTube. She enjoys spending time with her family and friends as well.
9th Grade Student,
Avon Grove Charter
Ali is a 14 year old who is making her mark on the world by helping people to be happy by talking out their feelings or encouraging them to seek out professional assistance. She is also a self-taught musician who plays several instruments such as flute, guitar, piano, and ukulele. She is interested in astronomy and has learned a lot about it through her own research.
Co-Founder of Constellations Jewelry, Creative Content Producer
Tony is a Trilingual entrepreneur, award-winning musician, and a creative content producer with a combined portfolio of over 450MM views. He specializes in innovative digital media content strategy, business development, creative production, and integrated marketing.
As an entrepreneur, Tony is the Co-Founder of Constellations - an astral inspired jewelry line designed for the #moderngoddess. Their mission is to empower young women through their self-expression and embracing their own inner beauty. Constellations has the ambitious goal of sending more women to space. They dedicate part of their proceeds to sending young women to space camp.

In addition to his professional career, Tony is very involved in Latin dancing and other aspects of performing arts. He has performed at events such as the Academy Awards alongside with Hugh Jackman & Beyoncé Knowles, and Television show GLEE and Dancing with the Stars.

Tony enjoys taking others on emotional journeys through creative storytelling, and he is a true believer of the art of collaboration, ready to learn from others and face new challenges using the creative arts to affect meaningful social change.
9th Grade Student,
Charter School of Wilmington
Immanuel is a ninth grader at the Charter School of Wilmington. Born in Philadelphia, he spent most of his early years living in three cities in Massachusetts before moving to Wilmington in the middle of seventh grade.
He is the child of Denord and Sansei Fowler, a teacher who immigrated from Jamaica at the age of twelve and a doctor and Delaware native, respectively. Immanuel's parents have had a profound effect upon him and his pursuit of education and knowledge.
In his spare time, Immanuel loves to read and play sports such as soccer and lacrosse. He also enjoys the arts and plays the saxophone, piano, and guitar. He is active in his church where he is a volunteer. His career goals are to become a computer software developer and non-profit organization business owner.

Consultant at Navigate Clinical Consulting LLC
Stephanie grew up in North Jersey and Delaware. She is a proud graduate of Ursuline Academy (class of '86) and the University of Delaware where she received a degree in Medical Technology (laboratory science). After 5 years in the medical lab industry, Stephanie moved to pharmaceutical drug development, and has spent over 20 years managing clinical drug trials for cancer patients.
Stephanie is currently the founder of Navigate Clinical Consulting LLC., advising pharmaceutical and biotechnology companies in the design and implementation of clinical trials. She combines deep scientific understanding with cutting edge operations to achieve competitive advantage and accelerate clinical trial programs. She is also a champion of innovative ways to improve clinical trials and ensure that all patients have equal access to trial participation.
Stephanie loves to read, draw, hike, cook, and travel to experience local cuisines. A fan of Science Fiction and Legos, she remains a kid at heart. She also loves the beach and has never missed a summer visit to Stone Harbor, NJ. As a student of yoga, Stephanie strives to apply those principles to everyday life: kindness, compassion, and balance. She is a proud wife, sister, aunt, daughter, and friend.
12th Grade Student,
Stuart Country Day School
Julia was born in Lawrenceville, New Jersey, on February 8, 2001. She lives there with her mother, father, two sisters, and pet dog, cat, chickens, and rabbit. She attended public school until 9th grade and then transferred to Stuart Country Day School of the Sacred Heart in Princeton, NJ, where she is currently a senior. Some of her favorite classes include American history, "Art of the Essay", economics, photography, and visual arts. In addition to her classes, Julia enjoys many extracurricular activities, such as acting in her school's plays and musicals, singing in the school chorus, heading the Animal Awareness Club, planning community-based events designed for teens, and knitting. She plans to attend college in the fall, majoring in creative writing and theater. Eventually, Julia wants to act professionally and hopes to write a novel someday. She has been a faithful diarist for 8 years and plans to continue keeping a journal for as long as she can put pen to paper.
Julia has found her diary to be a close confidante during all periods of her life. She has found that there is no moment so honest as when she is writing purely for herself. Her diary has allowed her to watch herself grow up and has been a useful tool for self-reflection. She believes that keeping a journal makes a person more self-aware and more empathetic to the lives of other people. Though many of her friends do not keep a diary, the ones who do understand the importance of being able to document the way they feel without fear of judgement. In some ways, she has found her diary to be a best friend; in other ways, she has found it to be a therapist. But it has always listened to what she has had to say and what she has felt.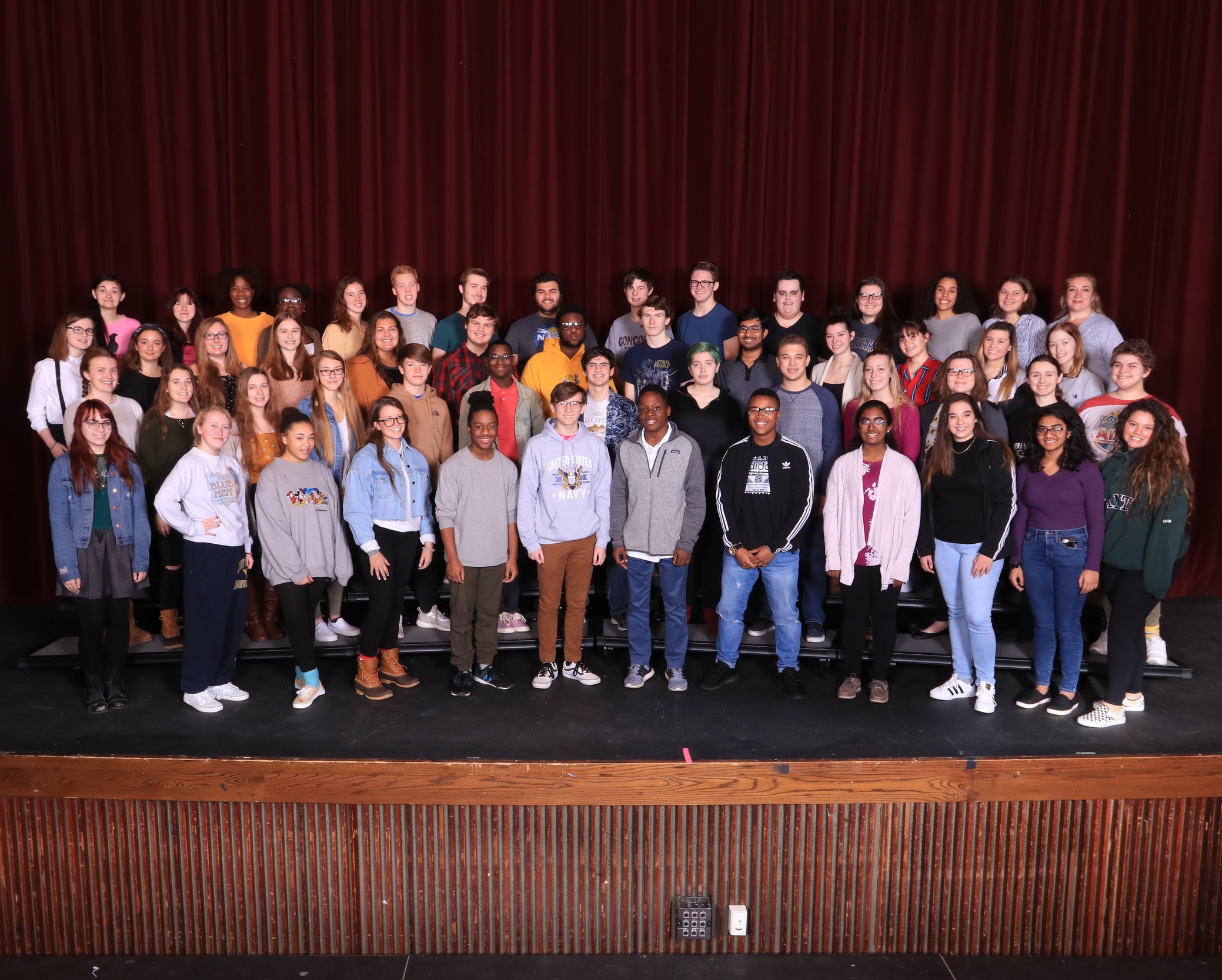 Dr. Lauren Conrad & The Concord Chorale
Director of Choral Music, Concord High School
Concord High School Chorale is an audition-only ensemble of the top 53 vocal students in the school. The ensemble is comprised of students in grades 9-12 who have shown a noteworthy passion for singing and learning. Chorale rehearses 2-3 times per week during the school year. Outside of their three scheduled concerts at Concord High School each year, the ensemble performs at numerous events for their local community. Recent performances include: The Grand Opera House of Wilmington, Longwood Gardens, Disney Performing Arts, the Brown Bag Tour at Grace Episcopal Church and many more
The Concord Chorale is lead by Dr. Conrad Lauren, a 53-voice auditioned choir, a part of the Brandywine School District. Many of the ensembles 38 graduating seniors plan to pursue music as a career choice, hoping to further inspire the world through the singing, performing, composing, or teaching of music. One of many unique attributes of Concord Chorale is their ability to connect specific pieces of music to real-world experiences. In the past, the ensemble has dedicated several hours of rehearsal time to making personal connections to certain choral works. Members of the ensemble believe that in their ability to create a personal relationship with the music, they will provide a more memorable concert experience for themselves and the audience.
10th Grade Student,
Newark Charter High School,
Jordyn is a scholar who attends Newark Charter High School's 10th grade. She the type of girl who's dedicated to helping anyone and everyone around her. When Jordyn is interested in a topic, she puts everything she has into learning about the topic and the world around her, she is never one to stop asking questions. She believes that when people disagree about issues that they should be able to talk them out instead of arguing and making no progress. Even though Jordyn is only 16 years old, she's still very knowledgeable and trusting on many topics. Although, she does encourage others to do their own research to become informed on topics and come up with their own opinions. She believes that people need to develop their own opinions. She believes that having your own opinions are based on how you grew up, and how life has shaped you, and your views. Her philosophy is that if we all discuss our differences and share our stories then people would become much more tolerant of one another. As a black girl growing up attending a primarily white institution, she understands that people have very different opinions, and that they are willing to share them. She thinks that when people share these opinions that they should do it in a respectful manner. Afterall, there isn't much a person could do besides share their own ideas and teach people their story.
12th Grade Student,
Stuart Country Day School
Sahana is a 17 year old first-generation Indian-American and a senior at Stuart Country Day School in Princeton, NJ. She loves to sing, dance, and perform in general. She also loves creating films and composing music. She strives to be politically active and socially aware, regularly attending marches and protests for causes that she believes in. She is the head of her school's speech and debate team and actively voices her opinion on current social issues such as misogyny, racism, and classism. Being the head of her school's diversity committee, she attends diversity conferences, strives to engage in meaningful discussions with her peers, and continuously educates both herself and her community on diversity, inclusion, and equity. She is currently organizing her school's first Culture and Arts Fair to showcase the multitude of cultures in her school. She is also the head of her school's medical club, loves science, and wants to major in Public Health in college in order to better the American healthcare system in the future to ensure that it is fair and accessible to everyone.
11th Grade Student,
Ursuline Academy
Caroline Randolph is a junior at Ursuline Academy. She lives with her parents, two brothers, and a small herd of cats. She had been a life-long athlete, but since her recent illnesses, she has had to channel her passions into new directions. With the support of Ms. McNichol, her innovation teacher at Ursuline Academy, Caroline found ways to search for solutions to problems she encountered as she battled her illnesses. These solutions will help her as well as others with similar conditions. Seeking solutions is what led Caroline to developing an app called "G.I.SPY.", which she will speak about in her talk.
President of Renee Piane Enterprises
Renée Piane, the Love Designer ~ is an internationally recognized relationship reinvention expert and master at connection people. A widely acclaimed inspirational speaker, TV celebrity, and radio host. She author of Love Mechanicsand Get Real about LOVE ~ The Secrets to Opening your Heart & Finding, True Love.
Renee was the pioneer of the first non-denominational speed dating company in America called "Rapid Dating" and expanded to host Rapid Networking events at business conferences to connect people in their local communities. For over 25 years Renee has been on a mission teaching and speaking nationwide and has matched thousands of people for love, friendship and business.
Her work has been featured on over 75 TV shows and publications including: CNN, NBC, ABC, The Today Show, Life Time, The Wall Street Journal, The Los Angeles Times, The New York Times, Men's Health and Cosmo.She was voted the TOP International Relationship Coach and was honored to receive the Women's Empowerment Recognition Award.
She is an advisor and mentor for teens, college students and works with high powered executives and celebrities. People call Renee from around the world who are looking for their ultimate match, going through divorce, heart breaks and transitions in their relationships.
Renée draws from her 28 years of research in psychology, marketing, sociology, metaphysic, and the healing arts. She is certified in NLP (Neuro Linguistic Programming), time-line therapy and is a clinical hypnotherapist.
She is now sharing her fascinating "Love Lineage" work and has been guiding her clients and students to examine their "imprints" that often unconsciously holds them back from achieving love and success.
After many shocking wake-up calls and a near-death experience, Renee's passion was ignited to share her message to "Get Real about LOVE" and to listen to the signs to take better care of our health, our hearts and regain closer connections with our families.
Renée has been happily married to the man of her dreams for thirteen years who is also originally from Wilmington. She is on a quest to share her fascinating journey and love wisdom to ignite hearts worldwide.
11th Grade Student,
Mount Pleasant High School
Naheem is a rising senior at Mount Pleasant High School, located in Wilmington. In his school, Naheem takes on the challenging curriculum of the International Baccalaureate program. Within his community, he engages in many societal issues including teacher diversity, immigration and school choice through his participation in the Delaware's Youth Advocacy Council. This is not his only extracurricular as he participates on the Mock Trial team, Math League group, and Tennis team at his school. Some of his passions include college access and opening discussion for real issues. His college prep passion stemmed from his participation in a college preparatory program called TeenSHARP. After growing in leadership within TeenSHARP, Naheem has begun working with TeenSHARP as their Operations Intern. He also created a club called "Brave Space" within this program, which is a discussion club that encourages students to engage in conversations about real issues not normally discussed. Naheem has an overwhelming ambition to challenge the way our society normally operates.
10th Grade Student,
Loyola High School
Finley Walshe is a Sophomore at Loyola High School in Los Angeles, California. By the age of ten, Finley, who was born in Dubai, UAE, had lived on 3 different continents and could sing "Happy Birthday" in ten different languages.
His exposure to so many different communities and cultures around the world has given Finley a true appreciation of the diversity, individuality and uniqueness that exists in our world. Finley believes that his passport is not simply a statement of national identity, but rather it is a powerful means to continue his journey of global exploration, a journey without barriers, and one he expects to last throughout his entire lifetime. From a young age, Finley developed a fascination with technology, and today holds the position of Lead Project Manager of the Loyola Robotics team. Unusually however, he also pursues sporting challenges as passionately as academic ones, and has this year became a member of the Loyola Golf Team.
Finley recognizes that he is part of a generation that will emerge into the global workplace at a time of extraordinary change, and he looks forward to exploring during his TEDx Talk how the expectations and approaches of previous generations planning their future careers no longer apply.
Finley has one more passion in life, animals. He adores Olive and Harry, his two dogs, and is excited to take a trip to Japan in April to achieve a 'bucket-list' life goal of seeing a Japanese snow monkey in the flesh!
Teacher and Community Partnership Specialist at Design Thinking Academy
Noelle Picara has over 35 years of training and 15 years experience teaching performing arts internationally to students and community members. Currently she is a teacher and Community Partnership Specialist at Design Thinking Academy, and previously she taught both performing and language arts at the Tatnall School and Ramstein High School. She is a singer-songwriter, dancer, writer, theater director, and producer who specializes in creating spaces that feature the voices of people who have historically been silenced. Noelle has studied circle singing with Bobby McFerrin, creative writing with Anne Waldman, Amiri Baraka, and Sonia Sanchez, and conscious dance through 5 rhythms.
Noelle has produced several multimedia social justice art exhibits, including "Unwarranted: The Human Cost of Fines" with the Delaware Center for Justice and "Alone With All of You" in Brooklyn and Philadelphia. Through her business, Re-Humanizing, she facilitates expressive arts workshops for survivors of individual and collective trauma with non-profits such as SOAR, VAST, and the Ahimsa House.
Noelle has recorded 4 albums as a singer-songwriter and also produced her latest release, "The World Without Us," an exploration of the loss of human life and its impact on the larger community.
Andrew Ellis is a passionate educator that not only sees the student behind the report card but has a personal mission to help his students build self-confidence and embrace who they are as individuals. As an experienced middle school teacher, Andrew creates a classroom culture that allows students to express their viewpoints without the fear of judgment.
He was born and raised in West Chester, Pennsylvania. He is a proud 2010 graduate of Immaculata University where he earned his Bachelor of Arts degree in Education and History. After graduation, he obtained a certificate in Universal Design for Learning through Landmark College. He also attended Universal Design for Learning training at Harvard University. For the past three years, Andrew has worked as a Social Studies teacher at Saint Edmond's Academy in Wilmington, Delaware. . He is also an Apple Certified Teacher.
When Andrew is not teaching, he is an assistant baseball coach at Swarthmore College in Media, Pennsylvania. As the recruiting coordinator this past summer, Andrew faced the unique challenge of recruiting student-athletes to the 3rd ranked liberal arts school in the country. He also enjoys cooking, playing chess, watching TV, and supporting the Philadelphia 76ers.
Author & Sexual Assault Victim Advocate
Joyce Short is the author of Carnal Abuse by Deceit, and Combating Romance Scams, Why Lying to Get Laid Is a Crime! Her personal experiences with sexual assault launched her on a path to raise awareness and seek legislative solutions. She advocates for victims of all types of sexual assaults, helping them seek justice and recover their dignity. She was awarded a "Woman of Distinction" honor by The NY State Assembly in 2017 and has numerous media credentials. Her website, http://www.ConsentAwareness.net, helped a federal prosecutor convict a serial rapist with 30+ victims.
Watch Joyce's TEDx Talk here: https://www.youtube.com/watch?v=imr5ZiAY_ao
Founder & Executive Director, Diverse Gaming Coalition
Abbey Sager is a student at Southern New Hampshire University studying Business Administration with a concentration in Nonprofit Management. Putting her skills to use, she is the Founder and Executive Director of Diverse Gaming Coalition, a 501(c)(3) dedicated to ending online and real-life bullying and harassment through modern concepts and pop culture.
Sager is also the co-author of "Life On The Outside", an anti-bullying comic-book following high-schooler Asher Phoenix and their struggle with bullying and their non-binary identity. This tool is used across schools and universities around the country to better educate youth about bullying. The comic has been recognized by organizations such as I See Bullying and #ICanHelp and celebrities such as Fall Out Boy.
To learn more about Diverse Gaming Coalition, please visit http://www.diversegaming.co
Watch Abbey's TEDx Talk here: https://www.youtube.com/watch?v=OKhYVDf6H0o
Middle School Teacher, Ursuline Academy
Joining Ursuline Academy in 2010, Erin Pudlo currently works in the Middle School as a teacher of students, life, lessons, love, and occasionally English Language Arts. With a passion for pushing the envelope both in an out of the classroom, Erin works to challenge what it means to be a learner in today's ever-changing landscape while holding firm to the notion that middle-schoolers are the best schoolers.
Watch Erin's TEDx Talk here: https://www.youtube.com/watch?v=7aOqzhXKN3Q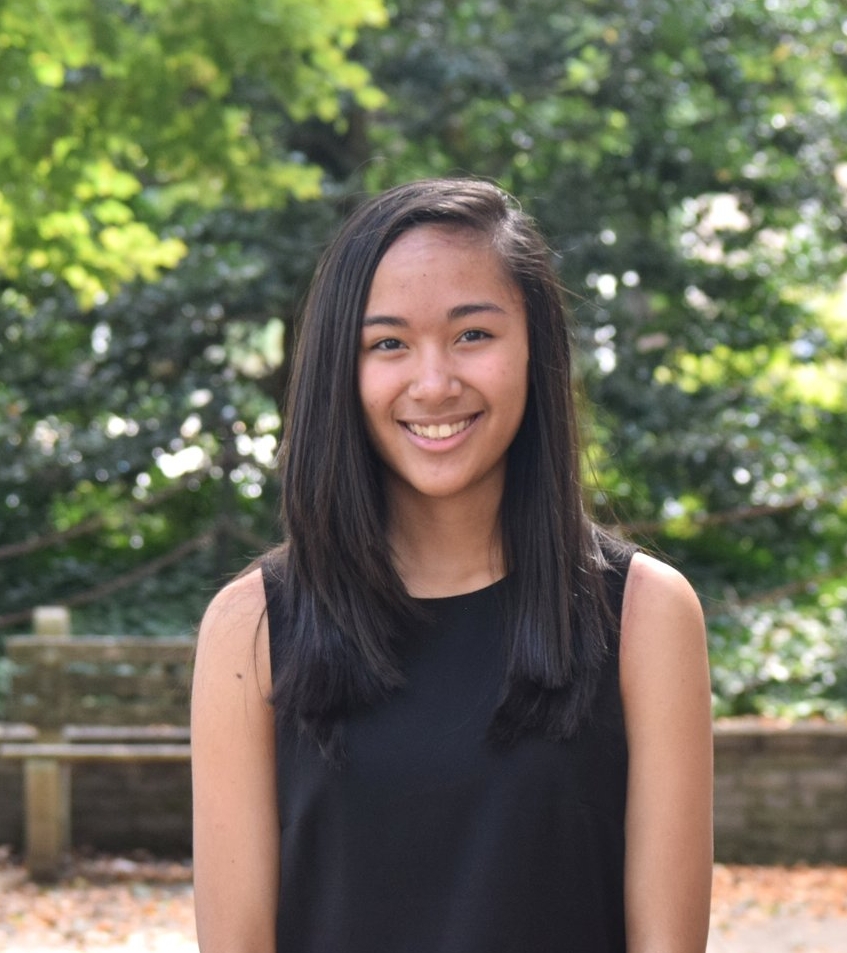 11th Grade Student, Concord High School
Auriela Garcia is currently a Junior at Concord High School, and a member of TeenSHARP, a college prep program that catapults exceptional students of color to their futures as top leaders. There, she has grown as a student and as a person, from demonstrating leadership to discovering her passions. Auriela is also the oldest sister of six siblings, and she is always devoted to spending all her time with them, and becoming a positive role model. She attended P.S. duPont Middle school where she discovered her passion of playing the violin and hopes to someday give private lessons to kids who share the same zealousness as her. Auriela is an avid reader. It was not until she took an AP Language and Composition course that she found her love of writing, and her aspirations of becoming an International Journalist.
Watch Auriela's TEDx Talk here: https://www.youtube.com/watch?v=xR8qXhvwTNc
10th Grade Student, The Circle School
Abigail Wilson-Kageni is a 15-year-old student of The Circle School in Harrisburg, Pennsylvania. Ever since she can remember, Abigail always knew her brother had something great within him despite his Autism diagnosis at age 3. As he began to soar with his interest in music and piano playing, Abigail thought about how she could find her own passion.
During her time as a Scholastic Kids Reporter, and involvement in many other programs, Abigail became interested in the arts. She focused on its connection with mental disabilities and their effects on others. Her interest in mental disability brought her to find the similarities between high-functioning autistic individuals - like her brother - and people like herself. Namely how goals are set and accomplished by each.
Watch Abigail's TEDx Talk here: https://www.youtube.com/watch?v=KEoXnvNzUCI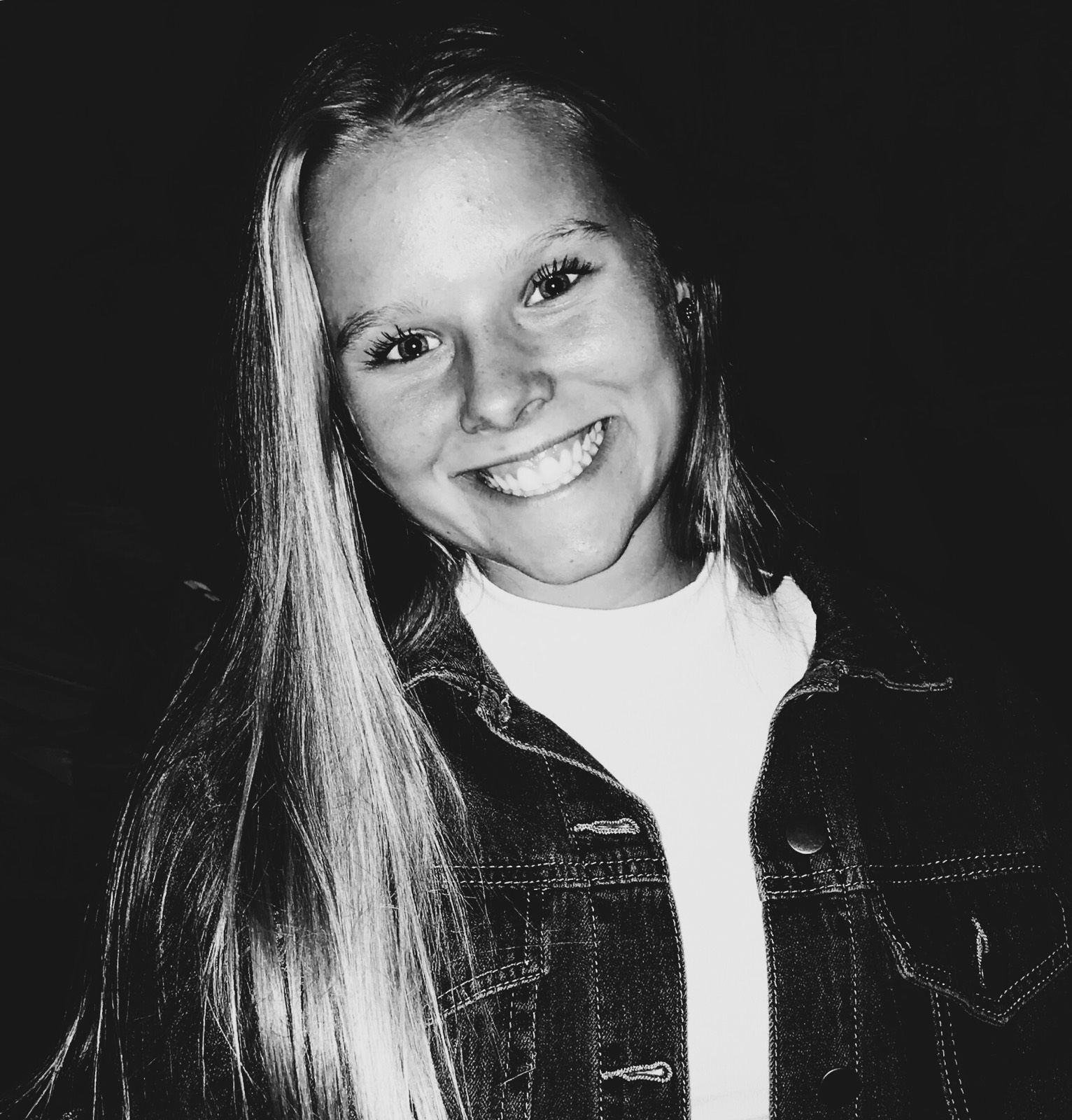 11th Grade Student, Ursuline Academy
Annabel Gioffre lives in Wilmington, Delaware and is currently a junior at Ursuline Academy. In her free time she enjoys skiing, running, and is very involved with her church community. Her dream college is to be in the warm atmosphere of Charleston, South Carolina attending The College of Charleston. Coming from a big family of dentists, after college Annabel plans to go to dental school, and eventually pursue her dream of being a dentist and owning her own practice. Annabel also wishes to serve her country in the air force before starting her own family. She has spent countless hours volunteering for The Leukemia and Lymphoma Society and in 2017 Annabel raised more than $18,000 for blood cancer. She is always ready to volunteer and serve her community and wants to continue with her passion of helping children in need. Her outgoing and extroverted personality helps her to be a positive influence in her community.
Watch Annabel's TEDx Talk here: https://www.youtube.com/watch?v=CnGmHKEdDNo
11th Grade Student, Ursuline Academy
Lillian Ridgely is a junior at Ursuline Academy. She has a strong desire to help others and give back to the world. She plans to join PeaceCorps after college and do work for the environment and education in the third world. She enjoys pursuing art and poetry in her free time, along with making necklaces that she sells. Her goal is to spread the message of connecting to the deeper profound self which can help change people's lives tremendously.
Watch Lilly's TEDx Talk here: https://www.youtube.com/watch?v=FXvsu_-8r50
My name is Dorcas Ntindai, daughter of Lemalon and Ann Kelleken family, Kenya. I started my primary education in Namelok, Kajiado County, Kenya and completed my primary school, near where my parents live. In 1999 I was married by Mutero who is my husband and we are blessed with 5 children. – 4 daughters and 1 boy.
I am a pre-school teacher and a farmer.
I want to encourage young people to use their time well to learn when they are in school. If they misuse their time they cannot get a second chance.
Watch Dorcas's TEDx Talk here: https://www.youtube.com/watch?v=tldDorq2DDk
Scrum-Master for Payments Technology, JP Morgan Chase
Chidi Wosu is a Scrum-Master for the Payments Technology group at JP Morgan Chase. Previously, Chidi has worked on several different technology platforms around the bank including Mortgage Technology, Card Technology, and Investment Banking Technology. She formerly worked in the business analysis sector for Rembrandt IP Management, creating systems in order to track viable patent infringement cases. Chidi currently coaches a technology team in agile as well. With over 6 years of experience in agile, she has become an expert. She currently holds three certifications in this area, including being a Certified Scrum-Master, Certified Less Practitioner, as well as a Certified Product Owner. She graduated from the University of Pittsburgh, to later on further her education at Saint Joseph's University graduating Suma Cum Laude with a MBA in Finance. As a hobby, Chidinma has founded the "She Will Initiative", which is focused on motivating young woman to be there best and complete selves. She also published the motivational book "I Will" last summer.
Watch Chidi's TEDx Talk here: https://youtu.be/040wurun2EU
Executive Director, Fascinate Inc.
Justin J. Shaifer is the Executive Director of Fascinate Inc. He is a passionate STEM (Science, Technology, Engineering, & Mathematics) advocate. He travels the country exciting students about STEM. He creates and implements culturally relevant STEM content into educational institutions. He is most known for his main projects, The Magic Cool Bus and 'Hood Science, the animated series.
Watch Justin's TEDx Talk here: https://www.youtube.com/watch?v=9Ad00XQ3JD0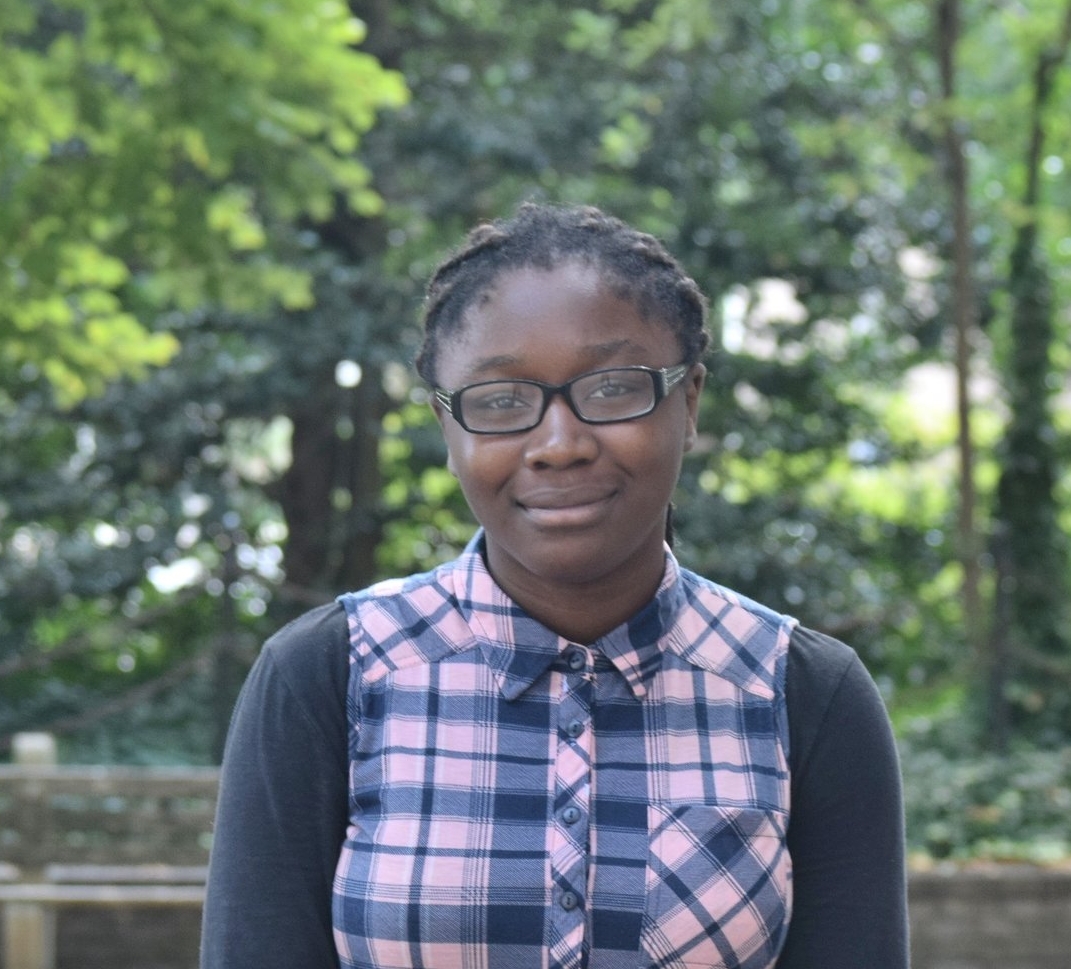 11th Grade Student, Alexis I. duPont High School
Cyntiche Deba is a currently a junior at A.I. duPont High School. She is a student at TeenSHARP, an organization that prepares young people of color to get prepared and admitted to the nation's top colleges. Her biggest dream is to inspire others to go against the societal norm. She is currently learning how to play the saxophone and despite all its difficulties and obstacles, she refuses to give up. She is a part of an organization called the Youth Advocacy Council and is trying to raise awareness for the lack of teacher diversity in Delaware schools.
Watch Cyntiche's TEDx Talk here: https://www.youtube.com/watch?v=0p9iqXFJbBU
11th Grade Student, Appoquinimink High School
Alex Sharpe is a junior at Appoquinimink High School, a member of TeenSHARP, and a member of the Youth Advocacy Council. Alex is currently enrolled in AP courses, and it was his experience being one of the only students of color in these classes that inspired his TEDx talk. Over the course of ten months, he researched the topic of teacher diversity to gain clarity around why there were so few teachers of color, as well as students of color, in these rigorous tracks. With his talk, Alex hopes to explore the root causes of the teacher diversity crisis, encourage school boards to hold districts more accountable to this issue, and inspire students like him to aim high in the meantime.
Watch Alex's TEDx Talk here: https://www.youtube.com/watch?v=kibLwLEMexY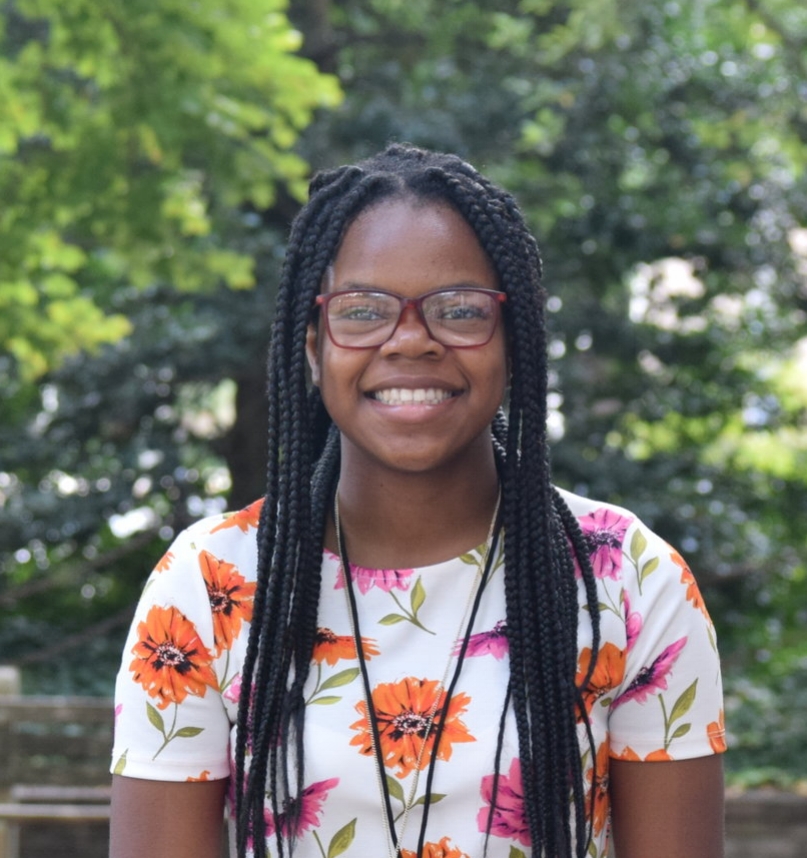 10th Grade Student, Charter School of Wilmington
Shanea Higgin is currently a sophomore at The Charter School of Wilmington. She's also a scholar in a nonprofit program called TeenSHARP, an organization whose mission is to help low income minority students become leaders and gain acceptance into top colleges and universities. In her current talk, she will speak about what it means to have power in faith in order to achieve goals. She's very excited and can't wait for you to hear her story.
Watch Shanea's TEDx Talk here: https://www.youtube.com/watch?v=Z--zUWqP0nQ
11th Grade Student, William Penn High School
Joshua Gunter is a Junior at William Penn High School. While advancing on his journey to greatness, Joshua has established one-of-a-kind credentials. In 2016, he won first place in the Delaware Teen Idol, the largest young talent showcase in the state. Joshua has also appeared in a popular New York based magazine called the FADER, where he and his colleague raised awareness about the life of a teenager living in Wilmington, Delaware. Joshua's goal in life is to touch as many people as possible in order to change their conceptions about what it's really like to be a young African American male.
Watch Josh's TEDx Talk here: https://www.youtube.com/watch?v=OvLWxTr8Hrk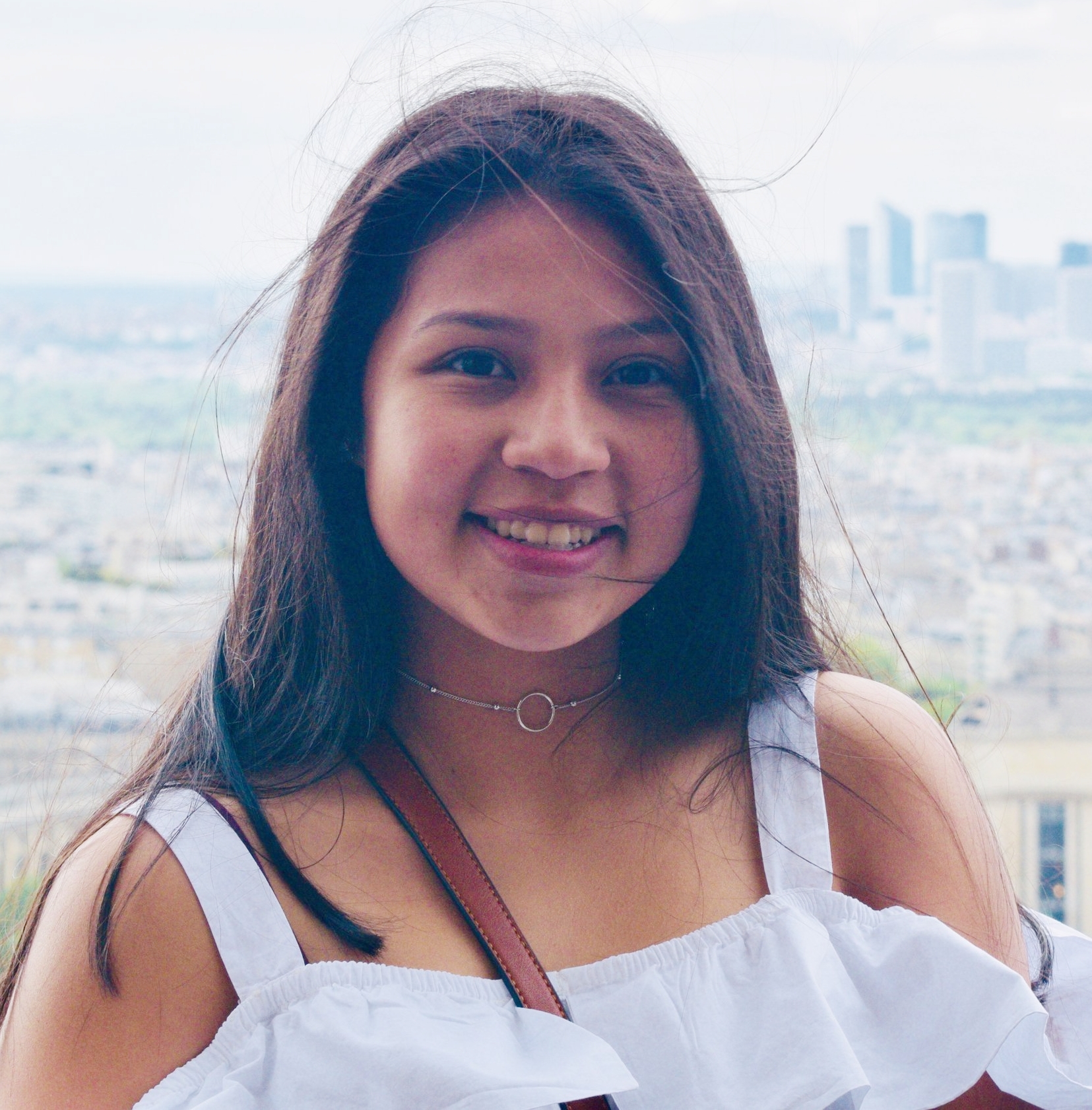 11th Grade Student, Ursuline Academy
Alondra Posada is currently a junior at Ursuline Academy. Alondra participates in three sports, including varsity field hockey, soccer, and track & field. She currently volunteers at Faithful Friends Animal Shelter, and volunteered this past summer at Tyler's Camp teaching children a new sport along with teamwork and perseverance. Alondra has been working hard for the past two years to help her mother start up and continue her new business, Veronica's Kitchen Catering Company. Alondra hopes to further her education in learning Portuguese, Mandarin, and French fluently in college and major in physical therapy with a minor in Latin American Studies.
Watch Alondra's TEDx Talk here: https://www.youtube.com/watch?v=6N8Zk_EY6G8
10th Grade Student, Ursuline Academy
Mia Gifford is a member of the graduating class of 2020 at Ursuline Academy in Wilmington, DE. She is a member of the Ursuline mock-trial team, and the Ursuline lacrosse team, but also plays for the Greene Turtle club team in Delaware. Mia was involved in many service projects such as the Ursuline Red and White lacrosse camp as a coach to middle-schoolers, Tyler's camp as a leadership coach (a summer collaborative program to teach inner-city, Wilmington youth how to play lacrosse), the Susan G. Komen "Lax for the Cure" tournament to help raise and donate money for breast cancer research, and an assistant coach during Wilmington Wings lacrosse practices. As a passion, Mia fights the continuing battle against veteran suicide.
Watch Mia's TEDx Talk here: https://www.youtube.com/watch?v=4AM_mv3Efk4
I am Joseph Larasha from Amboseli, underneath Mt. Kilimanjaro, at the border of Kenya and Tanzania.
I am a livestock keeper and keep cows, goats, and sheep. I keep them as the main source of getting food, money clothing and all other basic needs for my family. It was not easy to start, but it works now and is helping a big number of people in Kenya to have clean water.
Watch Joseph's TEDx Talk here: https://www.youtube.com/watch?v=jSop9tpxuWM